From laid-off worker to national legislator, Jiao hasn't forgotten her roots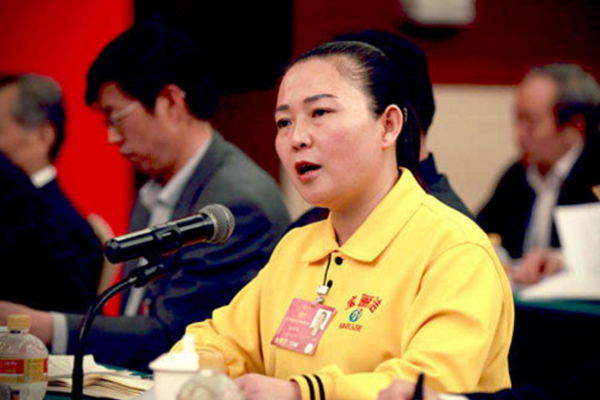 Jiao Wenyu. [Photo/Xinhua]
With her business growing, Jiao opened a property management company and a vocational training school in the following years, hiring more than 4,000 employees, many of them laid-off workers, migrant workers, and landless farmers, and training thousands of workers without skills.
In 2013, Jiao was elected as a deputy to the 12th National People's Congress, the nation's top legislature.
Despite her business success and new identity, she has never forgotten her roots.
Because her company is mainly comprised of workers from the disadvantaged groups, Jiao put forward a proposal at this year's two sessions that the government subsidizes companies hiring employees from the disadvantaged groups.
"Without the support of the company, many employees will be jobless again," Jiao said.
She said that the government should ease regulations on social security insurance, which are a burden for employees from vulnerable groups. She suggested housekeeping companies like hers buy the work-related injury insurance for the employees, with the other social security insurances exempted.
Another proposal Jiao put forward is related to landless farmers.
"The landless farmers are farmers who lost their lands. Having no skills, these people have difficulty in finding a job. They will slide into poverty if no support is given to them," Jiao said.
She suggested providing subsidies and skills training to landless farmers to help them get reemployed.