What Xi has said on battle against poverty
In a session of the Political Bureau of the Communist Party of China Central Committee on Tuesday, President Xi Jinping emphasized that eradicating poverty in rural areas on time is the "bottom line for China's building a well-off society in an all-round way".
In fact, Chinese people's livelihood, especially those who are impoverished, has always been the President's concern. Let's take a look at what he has said during the past years regarding efforts to eradicate poverty.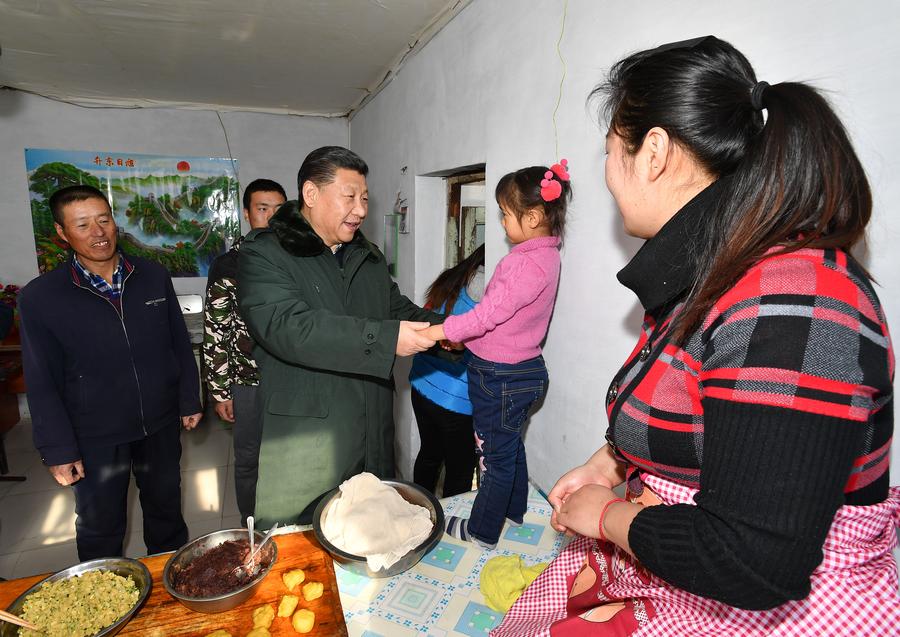 Chinese President Xi Jinping visits the home of villager Xu Xuehai in Desheng village, Xiaoertai township of Zhangbei county in North China's Hebei province, on Jan 24, 2017. [Photo/Xinhua]
Jan 24, 2017
"Making sure children of impoverished families enjoy access to high-quality education is a fundamental solution to poverty."
Xi made the remarks during a tour of the city of Zhangjiakou in northern China's Hebei Province, where he inspected an impoverished village, visiting and chatting with poor families, discussing how they could shake off poverty.
He stressed the importance of precision in the battle against poverty, saying that poverty alleviation should focus on targeted people and industries, and use the right tools to produce results.