A look into lives of foreigners in China during Spring Festival
Editor's note: As billions of Chinese travel home for their most important holiday, the Spring Festival, how do foreigners in China celebrate the holiday? China Daily asked some foreigners a few questions to get their perspective during this special time of year. Take a look.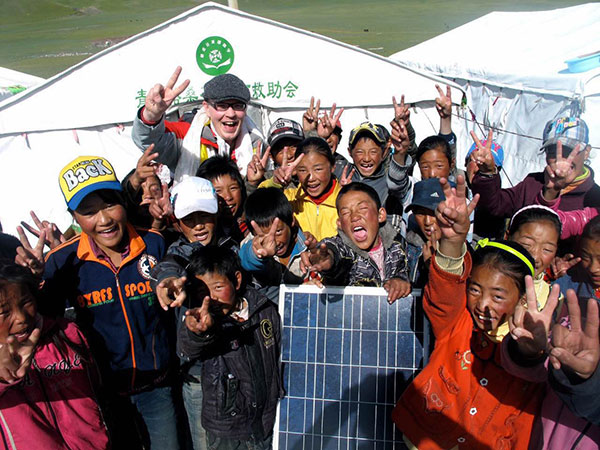 Erik Nilsson (from the United States)
1. What's your favorite food for Spring Festival?
I wish I were eating Peking duck and jiaozi during the festival. However, I'll be in Thailand, dining on delicious spicy food.
2. What would you like to do most during the Spring Festival?
The thing I look forward to most is spending time with my parents, wife and kids. We have for years adopted the Chinese tradition of family reunions during Spring Festival. But this has become more meaningful now that we have two children.
3. What is the biggest change in your life during the past year?
Personally, the greatest change in my life has been that my kids are growing up. My son has grown from a baby to a toddler, and my five-year-old daughter is obsessed with science.
Socially, last year, a volunteer group I started in Yushu provided ear surgery for a disabled nomadic boy, paid full tuition for three poor Tibetan college students and sent tons of clothes and supplies to schools on the Qinghai-Tibet Plateau.
Professionally, a highlight of the previous year has been winning the Chinese Government Friendship Award — the highest honor bestowed upon foreigners for their contributions to China's social and economic development — in autumn, as well as giving a speech at a roundtable with Premier Li Keqiang during a Spring Festival reception for high-end foreign experts.