Home / China / China Photos
The stories behind those passing through Beijing Railway Station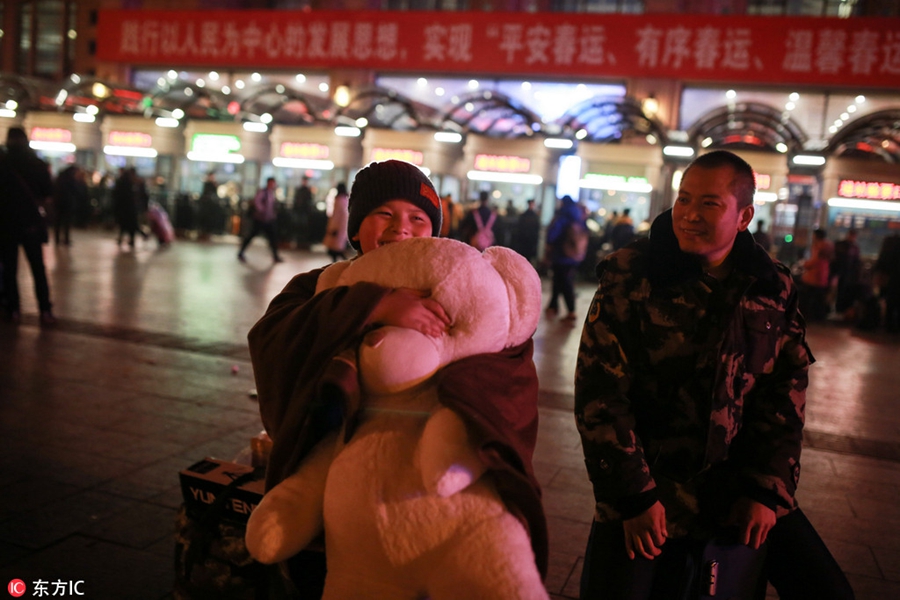 Xiaoqing, who has cerebal palsy, with his father surnamed Shi at Beijing Railway Station on Jan 16, 2017. [Photo/IC]
Shi brought his son, known as Xiaoqing, to see a doctor in Beijing. Xiaoqing has cerebral palsy as he did not receive enough oxygen when he was born.
When Xiaoqing turned 5, his father went to Mount Wutai to become a Taoist priest. Every day, Shi and Xiaoqing climb mountain stairs and bow every three steps. "In this way, we not only cultivate ourselves according to the religious doctrine, but also build up our bodies," Shi said.
Shi saved more than 10,000 yuan for the treatment, but "spent all on diagnoses even before the treatment started".
They went back to Mount Wutai by train at night. "I have to save money back home. The operation will cost more than 50,000 yuan," Shi said.