Spring Festival: Bitter and sweet moments of journey
Over the 40-day period of Spring Festival travel rush, Chinese authorities expect the country to make about 3 billion trips, equaling 40 percent of world's population, in a phenomenon called "chunyun", the largest human migration on the planet. Millions of passengers cram into trains, planes and buses as they head for destination called home. The journey is filled with smiles and cheers as well as tiredness and tears. Let's go on a journey together by sharing our favorite bitter and sweet moments.
1. Crowd

Taking the strain is China's high-speed railway network -- the most affordable and practical mode of transport for long-distance travel. A total of 356 million train trips will be made during this year's travel rush.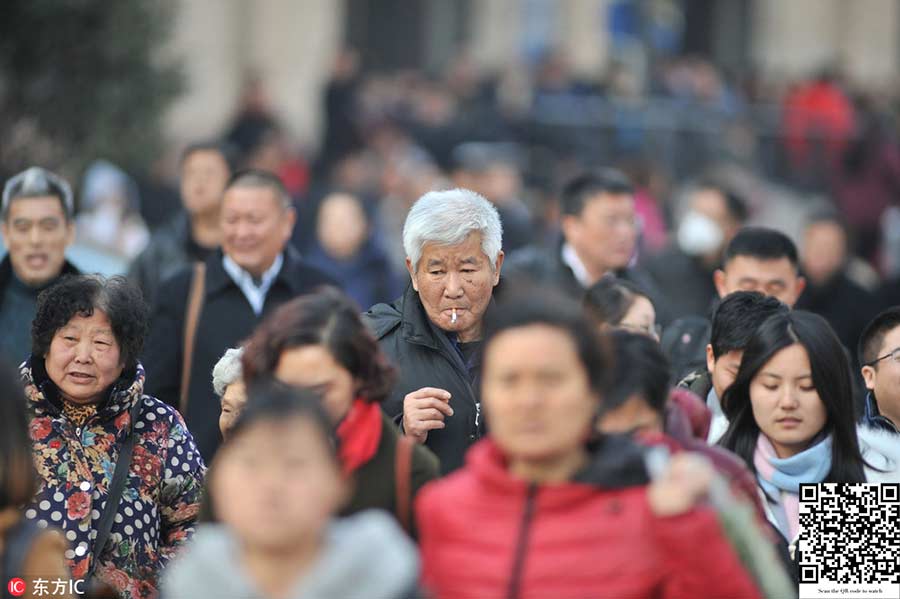 Passengers crowd the Qingdao Railway Station, Jan 18, 2017. [Photo/IC]