High-speed, high-tech: Alleviating travelers during Spring Festival travel rush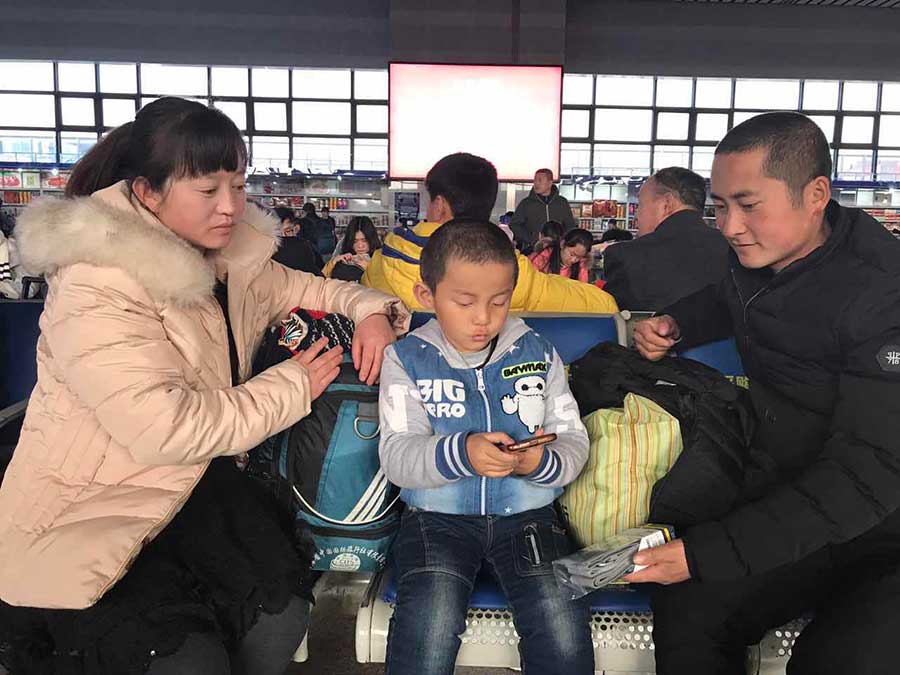 Photo taken on Jan 13, 2017, shows Mr Ma, with his wife and child at the Beijing Railway Station. [Photo by Wu Yan/chinadaily.com.cn]
Beijing West Railway station: Mr Ma, with his wife and child
Q: What is your destination? How long will it take you to get to your destination?
A: We're going back to Xining (in Northwest China's Qinghai province) by train. It will take more than 20 hours.

Q: How did you book your tickets this year?
A: We bought the tickets from a train ticket sale booth.

Q: How will you spend your time while you travel?
A: Play with our child.