High-speed, high-tech: Alleviating travelers during Spring Festival travel rush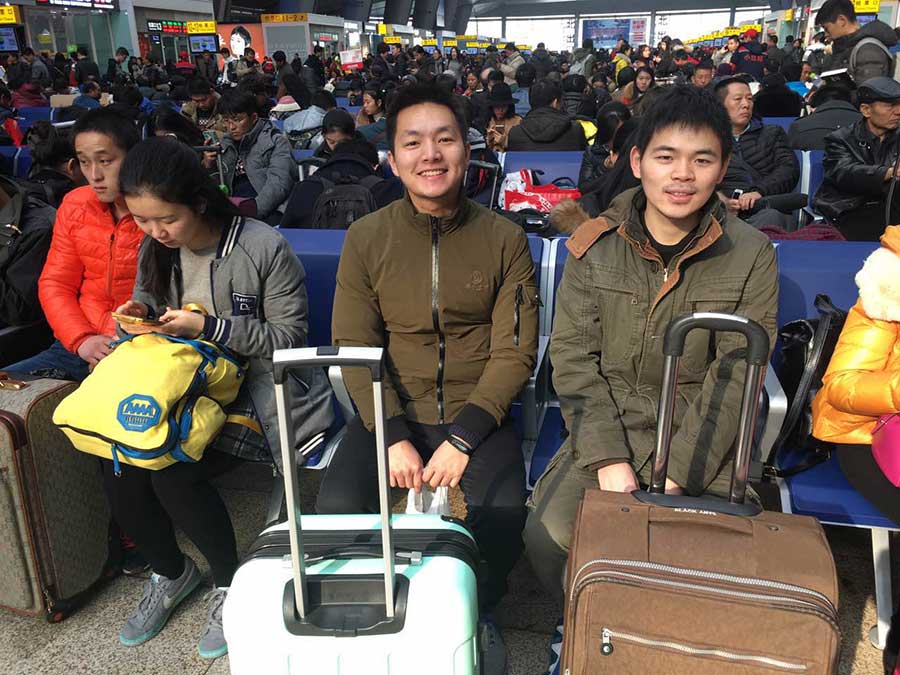 Photo taken on Jan 13, 2017, shows Ye Lei (C) and Yang Chen(R) at Beijing South Railway Station. [Photo by Song Wei/chinadaily.com.cn]
Beijing South Railway Station: Ye Lei and Yang Chen, both are postgraduates from a Beijing university
Q: What is your destination? How long will it take you to get to your destination?
A: We're going back to Nanjing, which will take us only four and a half hours.

Q: How did you book your tickets this year?
A: We booked the tickets online. It's very convenient.

Q: How will you spend your time while you travel?
A: We usually watch some TV dramas.

Q: What are your best wishes for the Lunar New Year?
A: Make more progress in our studies.