Highest court hands Jordan partial victory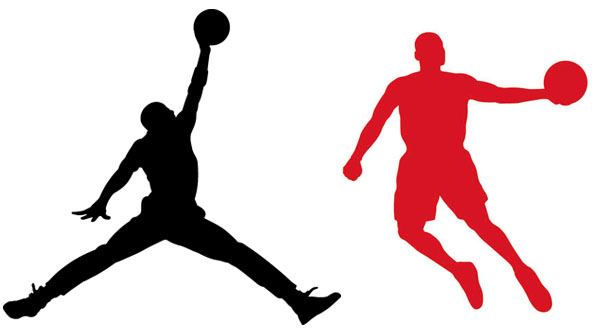 Trademarks of Jordan (left) and Qiaodan Sports
China's top court issued a verdict on Thursday in a lengthy trademark dispute involving US basketball legend Michael Jordan's right to protect his name.
The Supreme People's Court ruled that the registered trademark of Chinese company Qiaodan Sports-"Qiaodan" is a transliteration of "Jordan" in Chinese characters-infringes on Jordan's right to his name and violates provisions of the Trademark Law.
"'Qiaodan' in the Chinese characters has a strong connection to the basketball player, and most Chinese will think of Jordan when they see 'Qiaodan' written in Chinese," said Tao Kaiyuan, vice-president of the top court.
The verdict orders the State Administration for Industry and Commerce to revoke the trademark and to issue a new ruling over the use of Chinese characters in the brand name "Qiaodan".
However, the Supreme People's Court permits the Fujian province shoe and sportswear company's use of Qiaodan related trademarks registered in Pinyin, thus partially ruling against Jordan.
The former NBA star, who was not in the court on Thursday, responded in a statement, "I'm happy that the top court has recognized the right to protect my name."
He said millions of Chinese consumers had always known him by the name "Qiaodan" in Chinese characters, adding that nothing is more important than protecting someone's name.
The case began in 2012, when Jordan filed litigation demanding that the State Administration for Industry and Commerce revoke the trademarks of Qiaodan Sports.
From 2014 to 2015, Beijing No 1 Intermediate People's Court and Beijing High People's Court both rejected Jordan's request on the grounds that "Qiaodan" is the translation to Chinese of a common family name and does not necessarily refer to the basketballer player.
In July 2015, Jordan turned to the Supreme People's Court, asking it to order the administration to revoke the company's rights to the Qiaodan name. The high court accepted the case the following December.
Thursday's ruling did not touch on compensation because the proceedings were between Jordan and the administration.
By law, Jordan could file lawsuits against Qiaodan Sports seeking compensation.
Ma Dongxiao, an attorney for Qiaodan Sports, said that how big an effect the Supreme People's Court verdict will have on his client remains uncertain.
"It may not have too much influence on the company's business, because it can go on selling products registered by other trademarks."
The administration and its attorneys declined to comment on Thursday.
Zhang Guangliang, an associate professor of intellectual property law at Renmin University of China, said the top court's verdict can be seen as a guideline for courts nationwide on how to deal with the protection of foreigners' names.
"I will keep following the case," Zhang said.