16 medical staff members help 140kg woman deliver baby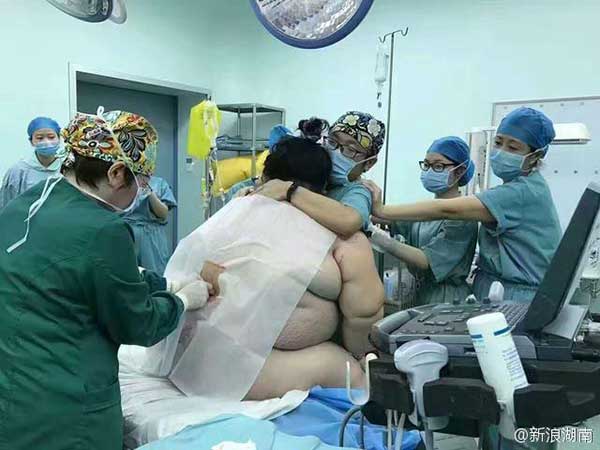 Medical staff members help the woman deliver the baby.[Photo from Sina Weibo]
On Tuesday afternoon at the delivery room of Hunan Provincial People's Hospital in Changsha, came a touching moment: A pregnant woman with unusual weight successfully delivered a baby with the help of 16 medical staff members.
The woman, who weighed 140-kilograms with the baby, suffers from several diseases, including preeclampsia, gestational diabetes, pulmonary hypertension, making the delivery difficult.
The 16-member team comprising obstetricians, anesthetists, pediatricians, midwives and nurses, spent two hours assisting the woman. This is the second time she has become a mother.
One of the medical staff members was praised by internet users as "most beautiful angels in white" for he kept sucking out mucous from the newborn who had difficulty in breathing.