New highway to improve air and traffic in Beijing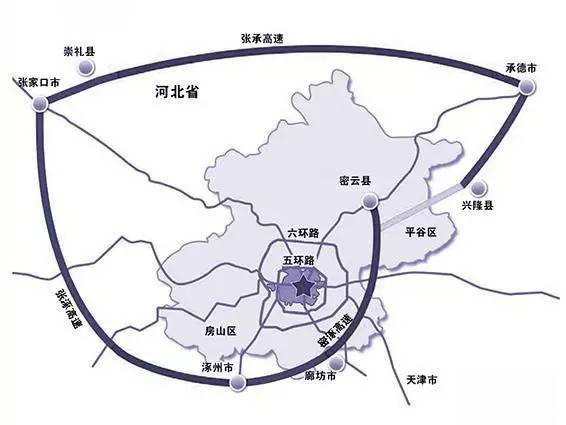 A map illustrating the "seventh ring road" of Beijing. [Photo/Web]
A new highway built through the southeastern part of Beijing is expected to reduce emissions and traffic flow in the capital city besides connecting it better to the nearby Hebei province and Tianjin municipality.
The double-direction and six-track highway runs more than 50 kilometers in the southeastern part of Beijing and bridges two airports in the city.
With this highway, transit freight trucks that used to go through Beijing can now go around the capital via suburban road. In case of large events that attract a large number of people or emergency in the city, this highway can also serve as an optional evacuation route.
According to statistics, Beijing will handle an average number of 900,000 transit vehicles daily by 2020, and many of them are large freight trucks contributing heavily to air pollution.
This highway is also part of the so-called "seventh ring road" circling the capital city, connecting 13 highways, and running about 38 kilometers in Beijing, 38 kilometers in Tianjin and the rest 924 kilometers in Hebei province. The "seventh ring road" will be completed when the Beijing section is open to traffic next year.
Once built, the "seventh ring road" of Beijing, will greatly facilitate the integration of Beijing, Tianjijn and Hebei province, and the formation of "one-hour transport communities" or "half-an-hour commute communities" in the region.