Highly-educated women difficult to match-up: CASS report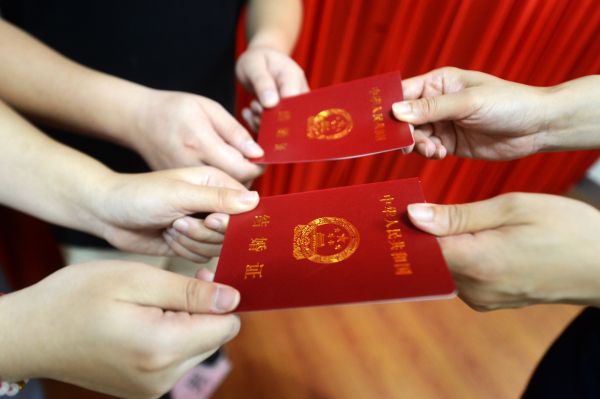 China's marriage certificates [Photo/Xinhua]
A newly-released report by China Academy of Social Sciences has shed some light on the impact of the changed educational structure on dating and marriage in China, Guangzhou Daily reported.
From 2000 to 2010, the marriage rate for postgraduates continued to drop, the report said, with the rate for women falling below 50 percent in 2010. The situation is particularly striking in the group aged between 25 to 34.
The change in the gender ratio on the top educational hierarchy might have contributed to the trend, according to the report.
Figures indicate that women with master degrees outnumbered men in the 20 to 29 age group by 2010.
The report explained that ideally both women and men would prefer their other halves with the same educational level, while most Chinese would expect the male to have a higher educational level than their female partners.
This preference didn't change much during the past years, it was claimed. However, with a drop in the number of highly-educated men, young and well-educated women may have to lower their expectations, it was added.