China expects 7.95 million college graduates in 2017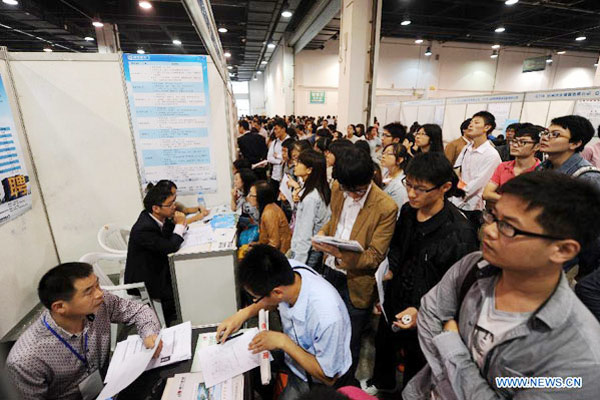 College students wait to apply for jobs at a job fair in Hangzhou, capital of East China's Zhejiang province, Oct 27, 2012. [Photo/Xinhua]
A total of 7.95 million college students are expected to graduate in 2017, according to the Ministry of Education.
The figure was released at an MOE conference on employment and entrepreneurship of college students held on Wednesday.
Chen Baosheng, minister of education, said the numbers of college students who secured employed or started their own businesses upon graduation had increased in the last three years, adding comprehensive policy measures are still needed to cope with the "complicated and grim situation."
Chen said there should be guidance and incentives for college students to work in small- and medium-sized enterprises, and work in education, culture, health and elderly care sectors.
Moreover, Chen called for improved policies that encourage college students to start their own businesses, such as an option to take a gap year, entrepreneurial experience for credits, among other policies.