Chinese female pilot dies in flight training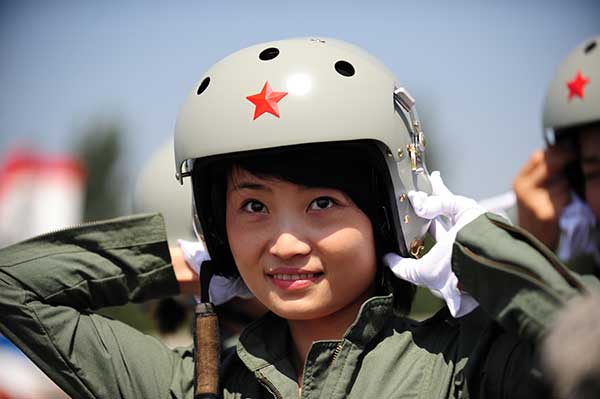 Yu Xu, a female J-10 fighter pilot, died in an accident during a routine flight training on Nov 12, 2016.[Photo/Xinhua]
BEIJING - Yu Xu, a female J-10 fighter pilot, died in an accident during a routine flight training on Saturday, an Air Force spokesman said.

Born in 1986, Yu was from Chongzhou city in southwest China's Sichuan Province. She joined the People's Liberation Army (PLA) Air Force in September 2005, and was serving as a flight squadron leader.

All servicemen of PLA Air Force were deeply regretful and mournful of Yu's unfortunate death, said Air Force spokesman Shen Jinke.

The Air Force will continue to conduct training by the highest standards and faithfully fulfill its mission, Shen said.