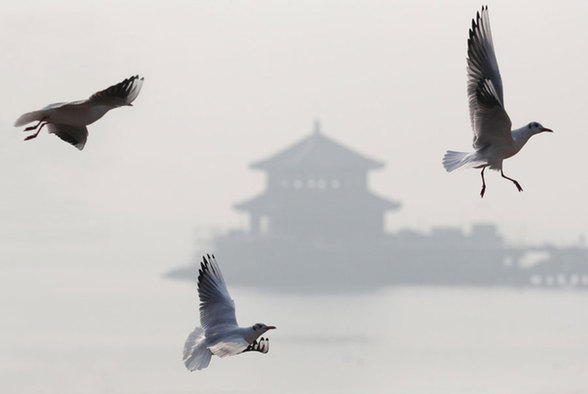 Sea gulls fly amid heavy smog in Qingdao, East China's Shandong province, Dec 23, 2013. [Photo by Wang Haibin/Asianewsphoto]
The average number of smoggy days in Chinese cities reached 29.9 in 2013, the highest in 52 years.
The National Meteorological Center said smog blanketed more than 100 large and medium-sized cities in 25 provinces during the year.
Thirteen provinces experienced record numbers of smoggy days.
Wu Xiaoqing, vice-minister at the Ministry of Environmental Protection, said an increase in vehicles and emissions of waste gas and industrial dust contributed greatly to the smog.