BEIJING  -- World Bank Chief Economist and Senior Vice President Justin Yifu Lin will not be present at the forthcoming 2nd session of the 11th National People's Congress (NPC).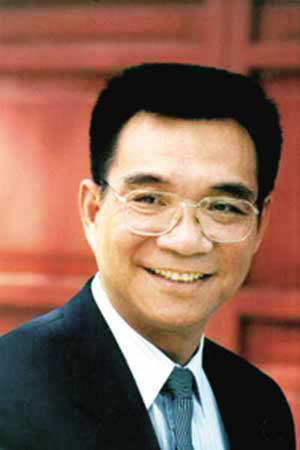 Justin Yifu Lin [File photo from people.com.cn]
Beijing Municipal People's Congress confirmed Sunday that Lin had asked to be excused from the session, but failed to elaborate over the matter.
Lin was elected by the Beijing constituency as a deputy to the 11th NPC last year.
He was also a member of the 7th, 8th, 9th and 10th National Committee of the Chinese People's Political Consultative Conference (CPPCC).
According to a document posted on the World Bank Website, Lin, 57, who was born in Taiwan, took up his world bank position on June 2, 2008 after serving for 15 years as professor and founding director of the China Center for Economic Research (CCER) at Peking University. He is the first economist from a developing country to hold the post in the World Bank. He will remain on leave from Peking University during his World Bank tenure.
Lin's other posts in China include vice chairman of the All-China Federation of Industry and Commerce.
The 2nd session of the 11th National People's Congress and the 2nd session of the 11th National Committee of the CPPCC are to be convened Tuesday and Thursday in Beijing.