"Today the news from the Far East is worse than ever and I have read your statements as to Japanese brutality. The Japanese ambassador here boasted a day or two ago of his country's having killed 500,000 Chinese people...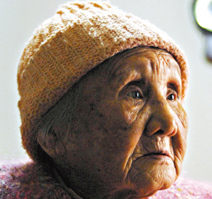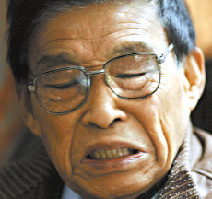 Wu Xiulan                                     Chang Zhiqiang
"This simply means the policy of Mussolini and Hitler is expected to be applied to the world and what a sad result this would be. "
That was the chilling confidential telegram sent to then US president Franklin D. Roosevelt by William Edward Dodd, then American ambassador to Germany.
It reveals that the killings and rapes the Japanese soldiers committed were not confined to Nanjing; and they had massacred hundreds of thousands of Chinese civilians even before the Japanese army occupied the city on December 13, 1937.
Wang Lan, a researcher with the Chinese State Archives Administration, who recently found Dodd's letter and other documents at the US National Archives and Records Administration said: "The telegram, dated December 14, 1937, showed that massacres had begun even before the Nanjing Massacre when the Japanese army moved south from Shanghai."
Wang discovered that the Japanese ambassador to Germany mentioned in the telegram was none other than Shigenori Togo, one of 14 Japanese Class-A war criminals.
Related readings:



 Darkest hour in the spotlight


 Trailing a massacre


 Remember Nanjing for sake of peace


 Exhaustive research reveals scale of destruction


 Rape of a city through the eyes of a foreigner


Lin reveals bodies of evidence


Stage becomes an outlet to express Japan's shame
Wang also called attention to a "Killing 100 competition", which was widely reported in Japanese newspapers then. Two second lieutenants in the Japanese army's 16th Division raced to be the first to kill their 100th Chinese from November 30 to December 11. The two officers killed 106 and 105.
Today marks the 70th anniversary of the dark day when Japanese forces marched into Nanjing, then the nation's capital, to begin a six-week rampage during which they killed over 300,000 Chinese civilians and captives, raped more than 20,000, and burned down one-third of the urban buildings.
Horror still haunts Wu Xiulan and other survivors who lived through the massacre.
Wu always mistakes her third daughter, Zhou Meihua, for her second, who died in her arms during a bombing raid in December 1937. The bombing cost Wu her left leg and two young daughters, whose last word, "mom", still lingers in her mind.
At the age of 94, Wu spends most of her time lost in thought, sitting in a wheelchair at home. "She refused to talk to some Japanese reporters who wanted to interview her," said Zhou.
Chang Zhiqiang, a 79-year-old man who lost his parents and three younger brothers, has lived a lifelong nightmare as well.
"My father is very introspective. And we dare not let him retell those stories," said Chang's daughter.
Sometimes, after being interviewed by reporters, Chang wouldn't eat or talk for days, his daughter said; and his doctor said the symptoms stem from depression.
Qin Jie, who leads an association to help the survivors, said "it is tragic to see how most of the survivors live".
"Their bodies were damaged during the war and they are haunted by both illness and bitter memories."
Founded in August 2004, the Association for the Survivors of the Nanjing Massacre, a non-governmental group, has provided support for about 200 survivors with donations of about 3 million yuan ($455,000) from home and abroad.
The funds are mainly used to cover medical fees and living expenses.
"It was a race against time to help them and I hope all of society will extend their support," said the 80-year-old Qin.
"But even our help isn't enough, as most of the survivors are fragile from both age and bad memories."
A total of 1,756 survivors were identified in 1985 when the Nanjing Memorial Hall of Compatriots Murdered in the Nanjing Massacre was founded.
According to the most recent survey, 400 have died and most of those still alive are over 80 and in poor health, Qin said.
A survivor himself, Qin, the retired deputy director of the standing committee of Jiangsu people's congress, recently visited other remaining survivors.
"The horrible chapter left me physically deformed. But I feel more emotional pain on days marking the invasion of the Japanese troops," said 87-year-old Zhou Shaohua in Suojin Village of Nanjing.
A total of 179 survivors have also been given certificates by the local civil affairs bureau, which grants them allowances to cover their medical care and living expenses.
"There are fewer and fewer survivors as each day passes," said Professor Zhang Sheng from Nanjing University's history department. "But history must be remembered. So we should spare no effort in protecting the elderly survivors and record their memories."