The evolution of Hong Kong culture: Beauty power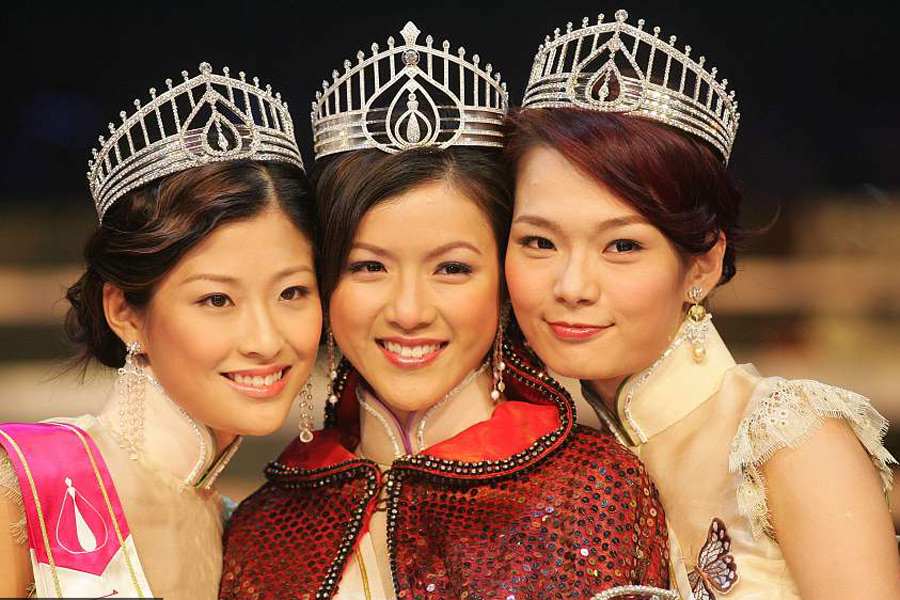 The photo shows the Top 3 winners of 2006 Miss Hong Kong Pageant. [Photo/VCG]
Miss HK social influence
The Miss Hong Kong Pageant, otherwise known as Miss HK, is a beauty pageant organized by a local Hong Kong television station, Television Broadcasts Limited (TVB).
According to the organizing committee, participants must have a Hong Kong ID or be born in Hong Kong.
The age requirement is between 17 and 27-years-old as of 2011, which has moved up two years from the previous cut off age of 25.
In 2012, as a first for Hong Kong, every citizen with valid identity card was allowed to vote for the candidates.
The Miss Hone Kong Pageant also has no demanding entry criteria and has a wider public participation rate, which attracts many young women to achieve their dreams.
Moreover, the competition has had a range of young women who have reached superstardom.
The pageant started in 1973, and has become a competition and cultural symbol for the locals.
Many well-known artists and celebrities have risen to fame thanks to the competition. For instance, actress Angie Chiu was the third runner-up in the first season of the Miss Hone Kong Pageant. Michelle Reis, who was another female celebrity, was the winner of 1988 competition.