How Chinese celebrities mastered English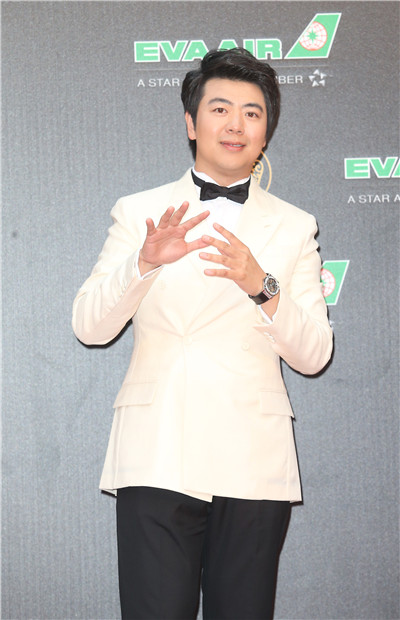 Chinese pianist Lang Lang shine on the world stage with good command of English. [Photo/VCG]
Persistence is key
Pianist Lang Lang, who's one of the most active Chinese musicians on the global stage, says his interest in English was aroused by the alphabet song he was taught in primary school.
"I felt very happy and accomplished when I was able to use 26 letters to spell simple words and then simple sentences," the 35-year-old recalls.
But one of the most challenging parts was learning English grammar, he says.
"The system of English is totally different from Chinese. I had to memorize lots of grammar rules, such as those about auxiliary verbs and tenses," Lang says.
Lang started playing the piano at age 3 and soared to stardom by 13, when he won the top prize at the Tchaikovsky International Young Musicians' Competition.
In 1997, at age 15, Lang began his studies at the Curtis Institute of Music in Philadelphia.
Like many young overseas Chinese students, he found it difficult to communicate in English at first.
"I was nervous when I spoke English. But I adjusted to my new life quickly, and my level rapidly improved because I'm extroverted, learn fast and have a good memory," he says.
He recalls listening to radio programs every day. He watched the news. And he chatted with his classmates in English as much as possible.
"It took me around three months to speak fluent English," he says.
As the first Chinese pianist involved with the Berlin and Vienna philharmonics, Lang, who gives recitals worldwide and collaborates with international musicians, says mastering English opened a new world to him.
He's not just an internationally celebrated soloist but also a UN messenger of peace with a special focus on global education. He has published a piano book for beginners and owns a perfume brand.
He released his latest crossover album in November. New York Rhapsody comprises 10 tracks featuring 10 collaborating guest artists, including Herbie Hancock, Kandace Springs and Sean Jones.
"I'm now able to communicate with many talented people from different cultures. It makes my life interesting and rich," says Lang.
Contact the writers at xufan@chinadaily.com.cn and chennan@chinadaily.com.cn