How Chinese celebrities mastered English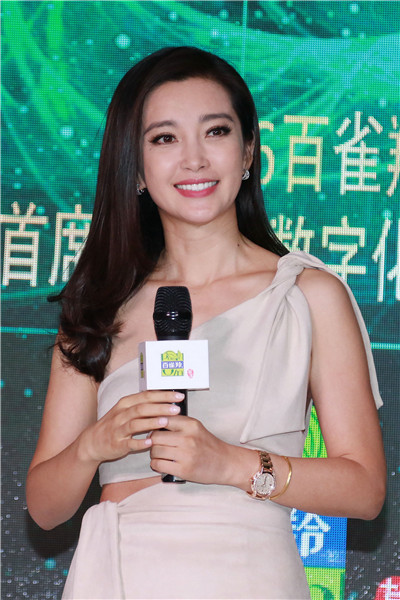 Chinese actress Li Bingbing shines on the world stage with good command of English. [Photo/VCG]
Never too late to learn
Jackie Chan's success through striving in Hollywood inspired more demand for Chinese stars in North America. This, in turn, inspired more Chinese celebrities to begin learning English.
Award-winning actress Li Bingbing is known for diligence in her language studies. She was an A-lister on the Chinese mainland before starring in such US blockbusters as Resident Evil: Retribution and Transformers: Age of Extinction.
She has long incorporated English study into her daily routine to become fluent.
Li was recently on site for the shooting of the Sino-US sci-fi coproduction Meg with British action star Jason Statham in Auckland.
"I began studying English at 36. I've caught up with other foreign actors with different accents. It's never too late to learn English," she says.
Li's method depends on intensive practice.
She stays home on her days off to focus on her lessons.
She jots down unfamiliar words and regularly reviews them at home and on the road.
"As an actress, I don't have a lot of time to focus on learning English. But I do it during most of my spare time, like when I'm on a plane or waiting on set," she says.
Li believes confidence and daring are crucial for beginners.
"My family didn't believe I could learn a foreign language in my 30s, since most fluent speakers begin as teenagers or even younger. But you have to believe in yourself and never be too shy to speak loudly. I'm the kind of person who will dare to say eight words, even if I know only 10," she says, giggling.
She found reciting the lines of her English-language scripts-including other actors' dialogues-helpful, she says.
"That way, I don't need to translate what he or she says in my mind. It makes my performance more natural."
She has just memorized the 213-page script of Meg, a tale about a prehistoric predator terrorizing today's world.