Actress Zhou Xun discloses her boyfriend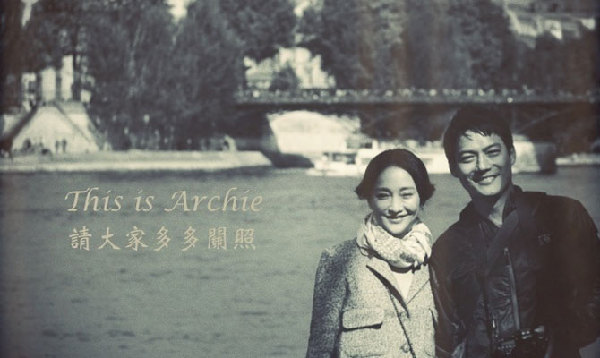 Actress Zhou Xun (L) posts a photo of her and her new boyfriend Archie David Kao through weibo.com on May 8th, 2014. [Photo/Zhou Xun's official Sina Weibo]
Chinese actress and singer
Zhou Xun
 has revealed her new boyfriend via her microblog.
She wrote on her weibo "This is Archie. Please take care of him." The posting also shows them together in a photo, with the two smiling and standing in front of a river. The photo was taken in Paris on May 4th.
Archie David Kao is an American-Chinese actor in Hollywood. The 44-year-old is best known for his role as Archie Johnson in the hit television series CSI: Crime Scene Investigation. He has also appeared on a number of other TV shows, including Desperate Housewives and Heroes.
He was named one of People Magazine's "Hottest Bachelors" in 2006.