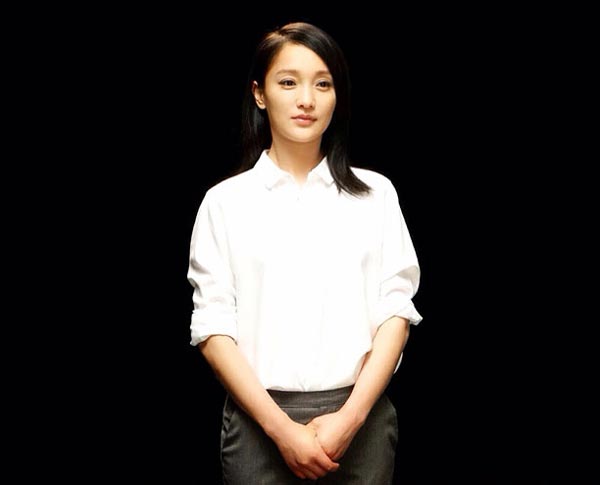 Actress Zhou Xun is seen filming a teaser trailer for her upcoming film "My Menopausal Girl". [Photo/CRIENGLISH.com]
Chinese actress
Zhou Xun
 has been cast as the female lead in Kwak Jae-yong's latest romantic comedy, "My Menopausal Girl", about a young woman dealing with premature menopause, according to local media.
In a teaser trailer, Zhou Xun calls on viewers to pay more attention to premature menopause.
Menopause usually affects women in their 50s, a sign of the end of their fertility. However, due to various reasons, much younger women may also suffer from menopause symptoms, including irregular periods, depression, along with memory and sleep problems.
"My Menopausal Girl" tells the story between a man and his girlfriend, who is dealing with these symptoms. Zhou Xun will star alongside actor Tong Dawei.
Filming is set to start soon, and it will be helmed by South Korean director Kwak Jae-yong, best known for his 2001 international hit film, "My Sassy Girl".