Stewart sleeping with Pattinson toys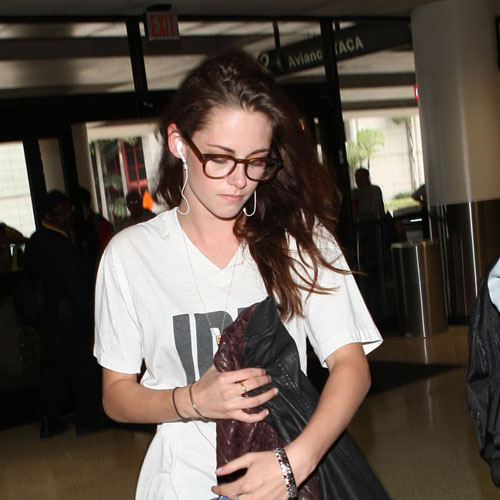 Kristen Stewart has taken a collection of stuffed animals that former boyfriend Robert Pattinson bought her on a promotional tour.
The 22-year-old star - who walked the red carpet for her latest movie 'On The Road' in Toronto, Canada on Thursday night (06.09.12) - is cuddling up to the soft toys for security and comfort.
Related Photos: 'On the Road' at Toronto International Film Festival
According to reports she hopes they'll help her get over any nerves she has about appearing in public.
A source said: "Kristen is latching on to all the things that she associates with Robert and now she can't be without her stuffed animals.
"Over the years, Robert, who was a hopeless romantic, bought Kristen plushies whenever he saw one he thought she would love."
Apparently the 'Twilight' star keeps them in the bedroom of wherever she stays to remind her of his love.
The insider continued: "She is obsessed with them and has them scattered all over her bed; they're a sweet reminder of how he cared for her.
"But now, as they're no longer together, they've become more of a security blanket for Kristen, so she took a collection of her favorite teddy bears with her to Toronto."
She was overcome with nerves about her first red carpet appearance since her now infamous cheating scandal in which she betrayed her ex-boyfriend Robert with her 'Snow White and the Huntsman' director Rupert Sanders.
The source added to website Radar Online: "She's missing Robert a lot, and she's clinging on to her stuffed animals for comfort; Kristen is petrified about facing the public."