How robots are shaping tomorrow's world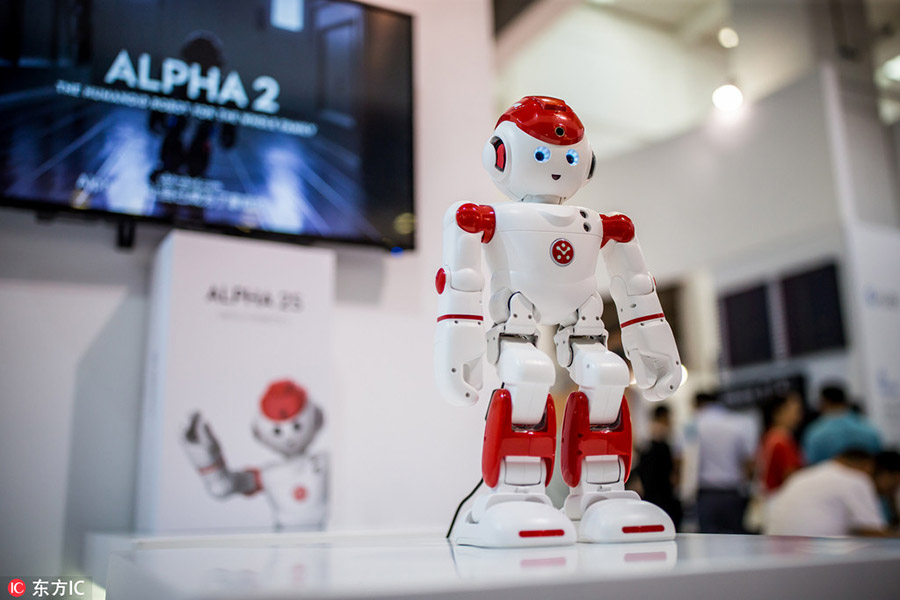 Voice-controlled humanoid butler Alpha 2 displays at the ongoing 2017 World Robot Conference in Beijing, Aug 24, 2017. [Photo/IC]
Meet Alpha 2
"Hello, Alpha, I'm back."
"Hello. Welcome home," says Alpha 2, while automatically switching on the lights, air-conditioner and television.
Voice-controlled humanoid butler Alpha 2 has been charming crowds at the ongoing 2017 World Robot Conference in Beijing.
Created by Chinese firm UBTech Robotics, Alpha 2 is able to do anything from housework and finding weather reports to dancing and reading children their bedtime stories.
"Robots are important in providing companionship and service at home," says Li Zhen, general manager with UBTech's brand department. "For the elderly who find it difficult to fetch a remote control or switch on the air-conditioner, these things can be done by robots."
Once pure fantasy, intelligent machines are becoming increasingly common. In the future, family-friendly Alpha 2 will have even more functions.