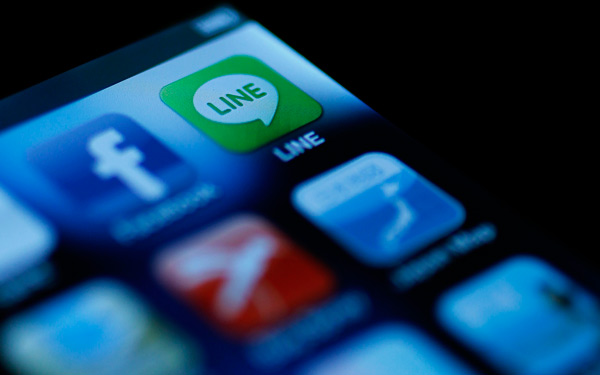 The icon of a free communication app "Line" is pictured on an Apple Inc's iPhone in Tokyo in this August 14, 2012 file photo illustration. [Photo/Agencies]
By surpassing Japan, China narrowed in on the US who is currently ranked first in iOS game revenue.
The company also predicts that if the revenue continues to grow in China, it will surpass the US in the coming quarters.