There was plenty to get excited about at the Electronic Entertainment Expo, or E3, the annual video game conference and show at the Los Angeles Convention Center.
Gaming's next big titles and hardware were revealed to millions of avid fans at the event from Tuesday to Thursday, according to industry analysts App Annie.
The company produced a report, in partnership with market intelligence firm International Data Corporation, showing "how online multiplayer is a game changer" in the first half of this year in the gaming industry.
"More and more traditional gaming companies are moving their budgets and focus from handhelds to mobile," the report said.
In the first quarter, among the top 10 worldwide mobile games (on iOS and Google Play combined), two were by download and six by revenue supported by a multiplayer.
City-building, resource management and tower defense games, such as Clash of Clans, Game of War—Fire Age, Boom Beach and Hay Day, have monetized multiplayer gamers especially well in recent quarters.
Many top mobile multiplayer games can be played asynchronously while imposing time limits to keep the game moving and players engaged.
Let's take a look at the top 10 worldwide mobile games by downloads on iOS and Google Play:
No 10. Candy Crush Soda Saga, published by King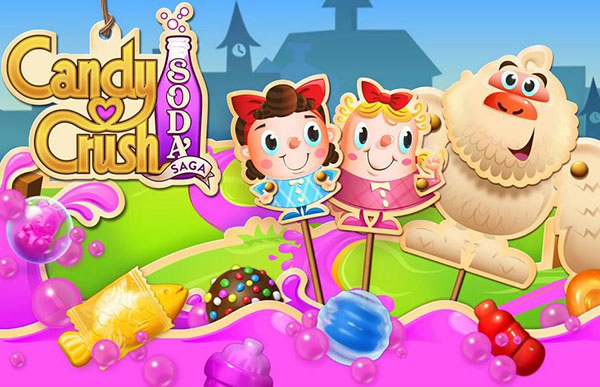 Screenshot from Google Play shows a poster of Candy Crush Soda Saga. [Photo/chinadaily.com.cn]