A record number of US-listed Chinese companies are either mulling or preparing to come back, as surging home equity market amid a world-beating rally have made overseas listings less appealing.
Fourteen Chinese firms trading in the US have received offers to buy out shareholders since the start of April, the most ever in a single quarter, according to data compiled by Bloomberg.
The privatization move, which is often followed by a new listing in the future, has a lot to do with the surging valuations on China's domestic market and a determination from authorities to facilitate capital raising for high-tech firms, said analysts.
Shenzhen-listed Baofeng Technology Co has jumped nearly 43 times since its public offering on March 24. The rally has sent the video player developer's price-to-earnings ratio 13 times higher than that of Alibaba Group Holding.
Here's a list of the US-traded Chinese firms going private which are expected to come back to their home capital market.
1. Bona Film Group
Bona Film Group received a preliminary buyout offer from its top executives, announced the Chinese movie-maker giant on Friday, adding to a growing number of US-listed companies going private.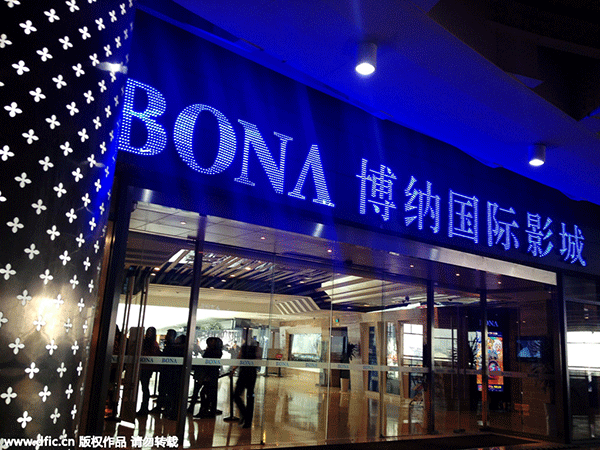 Moviegoers at a branch of Bona Cinema of Bona Film Group in Suzhou, east China's Jiangsu province, Jan 12, 2013. [Photo/IC]