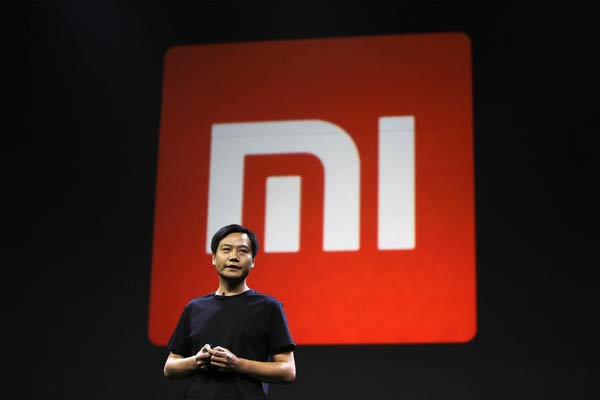 Lei Jun, founder and CEO of China's mobile company Xiaomi, speaks at a launch ceremony of Xiaomi Mi 4, in Beijing, July 22, 2014.[Photo/Agencies]
Chinese smartphone maker Xiaomi unveiled its yearly shipment volume figure and a new virtual reality laboratory building plan on Friday in Beijing.
During the company's annual year-ender meeting that aims to summarize the work that's been done last year and elaborate new goals, Xiaomi founder and CEO Lei Jun said that the company sold more than 70 million devices in 2015, up 15 percent year-on-year.
In 2015, the five-year old tech startup saw domestic shipments drop in the third quarter in their first-ever decline, according to China Daily, citing researchers at US technology consulting company Canalys and IHS Technology.
According to Reuters, last year in March Lei predicted sales of 100 million smartphones in 2015. He later trimmed that earlier prediction to "80 million to 100 million" units for the year.
The article argues that Xiaomi has struggled partly because domestic competitors Huawei, Lenovo Group Ltd and Gionee -- among others -- quickly copied its business model with ultra-thin devices, glossy websites and lower prices, allowing consumers to easily switch to the hippest new phone.
One of its rival vendors in the smartphone sector, Huawei Technologies Co, the world's largest telecom equipment maker, was reported to ship more than 100 million smartphones in 2015. Huawei founder Ren Zhengfei recently spoke to the media and said that the company is looking to grow its annual sales of consumer electronics to $100 billion within five years.
By answering queries from investors, suppliers and the media, Lei said that the company has built a specific department to push the research and development process of the core devices in smartphones, including display technology, camera and battery life.
"We'll optimize our handsets' core devices and develop more cutting-edge technologies to avoid the homogenization that remains in the industry," said Lei.
A new research and development lab will be established soon, aiming to expand Xiaomi's business wings into virtual reality and the robotics sector, Lei said.
According to the company, Xiaomi Mi 5, the next generation smartphone of the brand, will be launched soon in February after the holiday of Chinese New Year.