The smart wearable is viewed as the "next big thing" after smartphones. However, it is yet to be seen whether this new gadget can change people's life as much as a smartphone does.
Here are 11 biggest developments this sector saw in 2015, according to Buzzfeed. Let us have a look.
11. Pebble undeterred by tech giants
Pebble Technology crowdfunded its Pebble Time smartwatches in March 2015, raising $203.3 million, the largest ever in crowdfunding history. Small investors kept pouring in more even when Apple launched its Apple Watch.
The company rolled out the Pebble Time Steel in March and the Pebble Time Round in September.
Pebble crowdfunded its first smartwatch in 2012 when the wearable was more a "concept", raising far more than its target.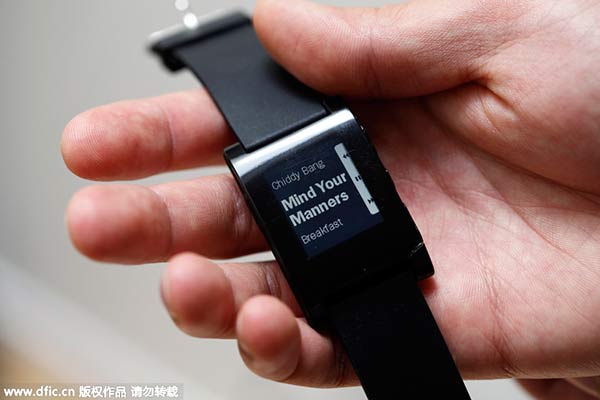 This Pebble smartwatch can pair with smartphones to alert the user of incoming calls, to tell time and allows users to change music. [Photo/IC]