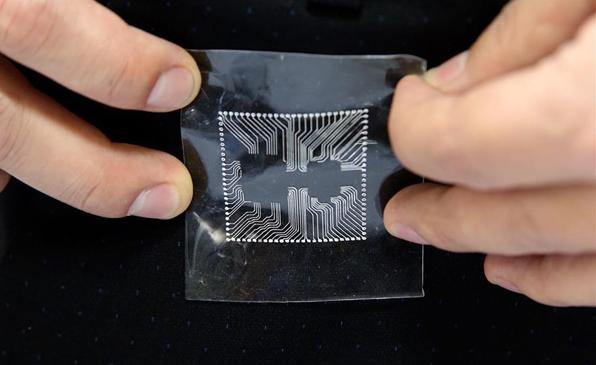 A staff member shows a circuit board made by liquid metal print technology at the China Academy of Sciences booth in the 17th China Hi-tech Fair (CHTF) in Shenzhen, South China's Guangdong province, Nov 16, 2015. [Photo/Xinhua]
China has surpassed Japan and South Korea as Asia's No 1 high-tech exporter in 2014, a latest report showed.
According to the 2015 Asian Economic Integration report released by Asian Development Bank (ADB), China's share of Asia's exports of high-tech goods rose to 43.7 percent in 2014 from 9.4 percent in 2000.
China's high-tech products, such as high-speed railway, nuclear and satellite have been welcomed in Asian countries, which signal a rising influence and breakthrough in high-tech sector.
ADB's report showed that China become a leading driver in Asia's high-tech exports in 2014. Japan's share fell to 7.7 percent from 25.5 percent in 2000, behind South Korea's 9.4 percent.
In 2014, low-tech goods accounted for 28 percent of China's exports, compared with 41 percent in 2000, according to ADB's report.
China has achieved great success in high-speed train, unmanned aerial vehicle, smartphone, nuclear station, Zhuang Juzhong, deputy chief economist of Asian Development Bank, told People's Daily.
Furthermore, China's new-energy technology also has an influence in the world, Zhuang said.
In strategic high-tech sector, such as manned space flight, lunar exploration program, deep-sea manned submersible, supercomputer, and Beidou navigation, China also made great breakthroughs, Zhuang added.
The products in ADB's report refer to finished goods, which are divided into four grades, high-tech goods, mid- and high-tech goods, mid- and low-tech goods and low-end tech goods. Specifically, high-end tech goods include aerospace and telecommunications equipment, medical and precision instrument.