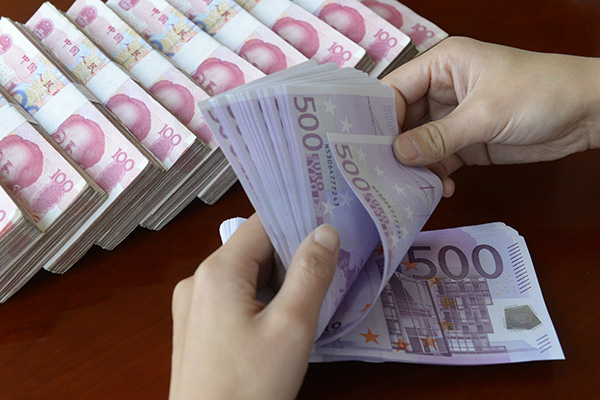 Chinese companies are looking beyond the country to fund foreign startups. [Photo provided to China Daily]
Chinese cash is starting to pour into high-tech start-ups in Europe and the United States.
One of the largest funds has been set up by China Development Bank in partnership with Bpifrance, the French state-owned investment vehicle.
The 250 million euro ($275 million) Sino-French Innovation Fund will be used to support digital startups in France, China and the US.
"French companies have an urgent need to develop their activities across a wide range of markets," Nicolas Dufourcq, chairman of Bpifrance, said in a statement.
"This is something that China, as well as the United States, can offer."
The fund was launched earlier this year and will be managed by Cathay Capital, a cross-border investment firm, with offices in Shanghai, Beijing, Paris and New York.
Indeed, this move into funding overseas tech-based businesses is gathering pace. An increasing number of Chinese companies are looking beyond the country to invest in foreign startups.
Last month, Zhongguancun Software Park Development Co Ltd, a government-backed enterprise, unveiled a 40 million euro fund to nurture high-tech fledgling firms in Nordic countries.
Sectors earmarked for investment include finance, gaming, communication and new energy projects.
"Northern Europe is a traditional major source of innovation," Liu Kefeng, general manager of Beijing Zhongguancun Software Park, said.
"We hope the fund, co-backed by Chinese and Finnish enterprises, can promote the exchange of ideas and technology between China and the Nordic countries."
The decision to put together these partnership deals is the result of the country's growing wealth and Beijing's desire to attract cutting-edge companies.
Denis Barrier, managing partner of Cathay Capital, pointed out that it was "natural evolution" for more Chinese companies to invest in smart startups.
"China is the most competitive ecosystem in the world when it comes to online business and a very innovative nation," Barrier said.