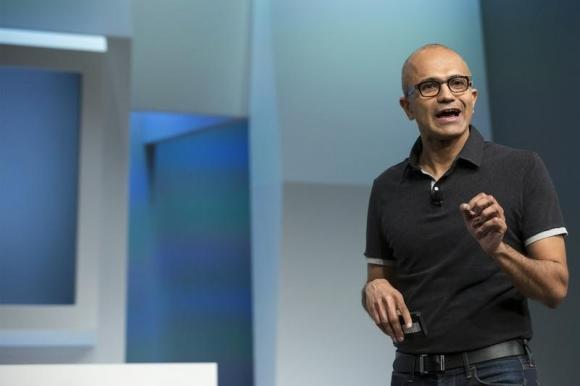 Satya Nadella, Microsoft Corp chief executive, attends the unveil event of the new Microsoft Surface Pro 3 in New York May 20, 2014. [Photo/Agencies]
Microsoft Corp has to trust the Chinese government and work with industry regulators in order to expand its business in the country, company chief executive Satya Nadella told China Daily on Thursday.
Nadella did not go deep into company's relationship with the Chinese government. Microsoft, the world's largest software company, is embattled by antitrust investigations, job cuts and top executive departures.
"Microsoft has benefited from China's human capital in research and the vibrant innovation culture will help the company's global business in mobile world," Nadella said during his first trip to China after becoming Microsoft's new CEO in February.
He also pledged to "foster the success of local partners" and "grow innovation in China".
Nadella's fully-booked China trip will include meetings with partners, college students, local employees and government officials. He is scheduled to fly to Shenzhen, Guangdong province on Thursday night.
Chinese regulators are probing Microsoft's Windows operating system and Office software under monopoly charges.
The US company is also planning to lay off thousands of employees in its low-end mobile phone plant in Beijing and Shenzhen.
Earlier this month, Zhang Yaqin, who headed Microsoft's Asia-Pacific Research and Development in China, left the company for Chinese online search provider Baidu Inc.