Food sector is a major industry in China. However, food companies in China also face many challenges. To satisfy 1.3 billion people's dietary needs is no small feat, especially with growing concern over food safety and rising number of food-related scandals. While some local brands are bearing the brunt of food scares, the industry leaders have seized the opportunity to step up M&A effort and consolidate territories.
Here are the top 10 food and beverage companies in China.
No 10 Yurun Group Ltd
Yurun Group Ltd is the second-largest meat supplier in China. It is headquartered in Nanjing, Jiangsu. It operates in two sectors, chilled and frozen meat, and processed meat products, which are marketed under the brand names of Yurun, Furun, Wangrun, and Popular Meat Packing.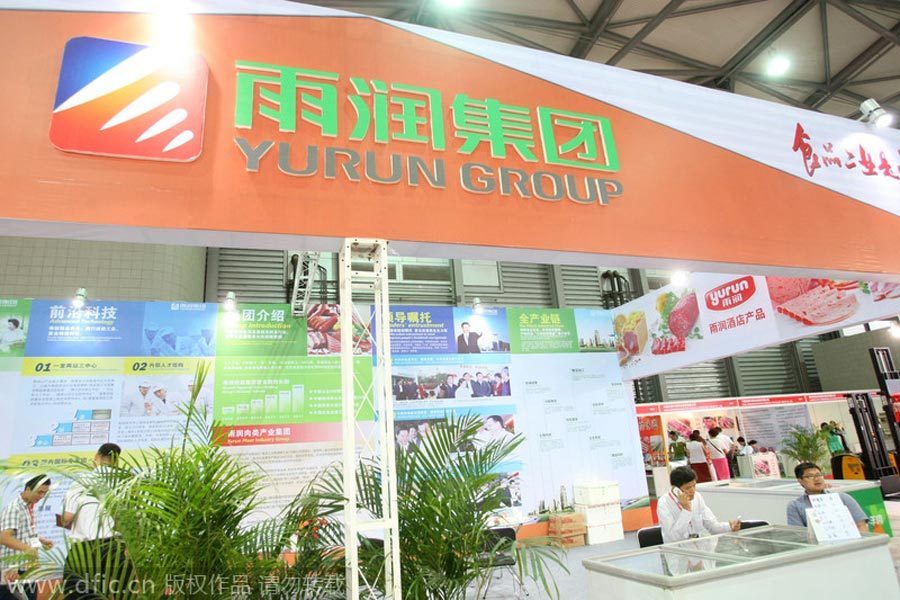 Yunrun Group in a meat product exhibition in Aug 12, 2014. [Photo/IC]