China Eastern Airlines has taken delivery of its first Boeing 777-300ER. The new airplane is the first of 20 that China Eastern has on order.
"We are delighted to introduce our first 777-300ER in China Eastern's new look in celebration of the 10th anniversary of the 777-300ER program," said Liu Shaoyong, Chairman of China Eastern Airlines. "
The delivery not only marks a milestone in the long-standing business relationship between China Eastern and Boeing, but also signals the modernization of our world-class fleet and the enhancement of the competitiveness of our trans-Pacific routes."
China Eastern will operate 777-300ERs on routes between China and North America, which will be a major market for China Eastern over the next three years. The carrier plans to open new routes to North America and also boost frequencies on existing routes from Shanghai to Los Angeles, New York, San Francisco, Vancouver and Toronto.
Starting in November, the carrier will deploy its first 777-300ER on services to Los Angeles and New York.
"We are honored to play an integral role in China Eastern's growing success as a leading global airline," said Ray Conner, president and CEO of Boeing Commercial Airplanes. "The 777-300ER is a perfect fit for China Eastern's long-haul fleet and we are pleased to celebrate this milestone delivery together."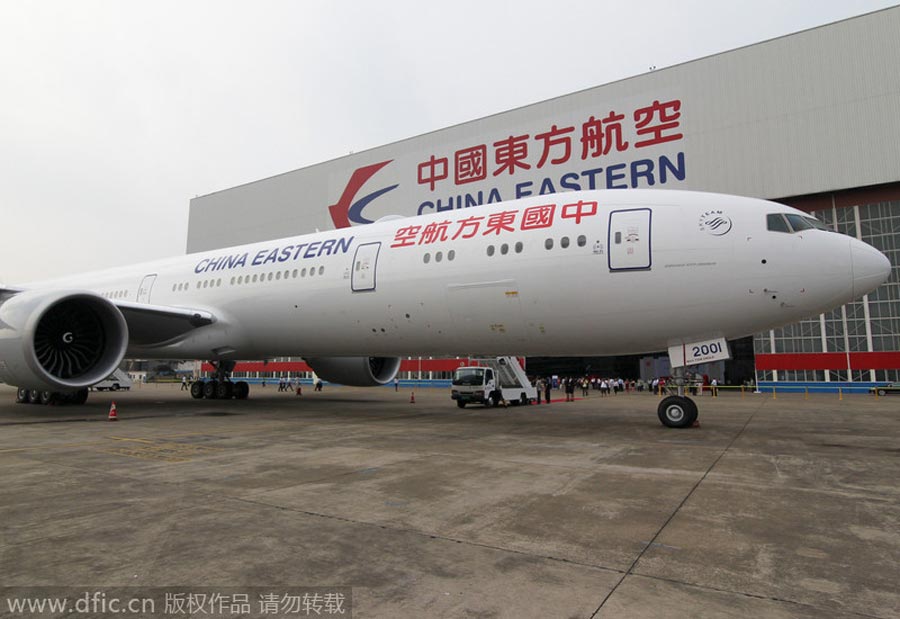 A Boeing 777-300ER jet plane of China Eastern Airlines is pictured at an airport in Shanghai, China, Sept 26 2014. [Photo/IC]