To curb runaway housing prices, 46 Chinese cities started to roll out policies in 2010 to restrict the number of homes a family or an individual could buy.
However, housing prices nationwide have steered into a declining channel, and these policies seem rather "out of date". Some local governments began to roll back these policies stealthily in 2013 or even officially loosing or even totally lifting these restrictions this year.
By now, there are only seven cities yet to lift home purchasing restrictions. Let us take a look at these cities.
No 7 Zhuhai
Since November 2011, Zhuhai in South China's Guangdong province has imposed home buying restrictions, allowing local permanent residents and those who have paid more than one yearsocial insurance to "add" only one home and restricting non-local residents from buying any home in Xiangzhou district.
The local government has also set a price limit – no higher than 11,285 yuan per square meter - or pre-sale permit will not be issued.
Zhuhai is close to Macao, but its housing prices are much lower than those in Macao.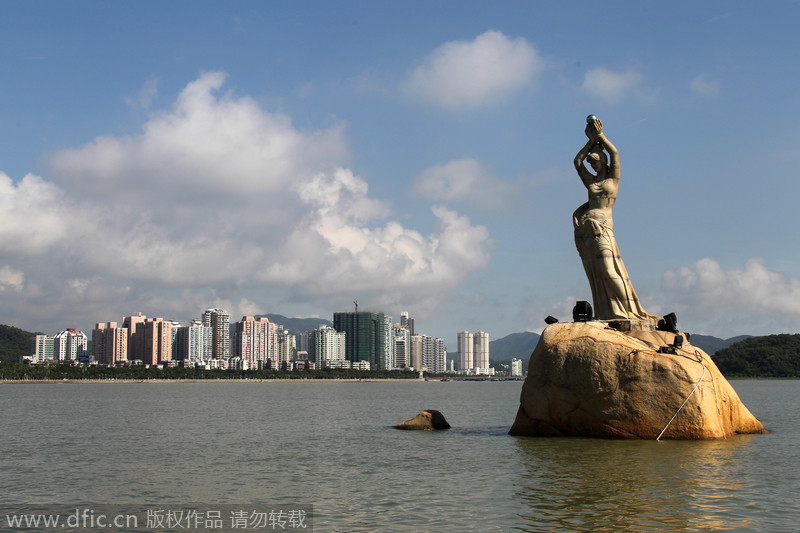 The Statue of Fishing Girl is seen against a cluster of residential apartment buildings in Zhuhai city, South Chinas Guangdong province, Aug 26 2010. [Photo/IC]