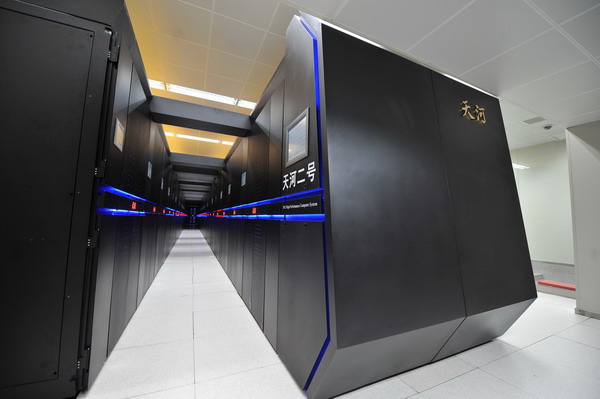 Tianhe-2 retained its top spot for the third consecutive time on the biannual Top 500 list for supercomputers on Monday, according to the National Supercomputer Center in Guangzhou, in South China's Guangdong province, June 24, 2014. [Photo / Xinhua]
China's first supercomputer that has more than 1 petaFLOPS processing power is serving more than 500 customers after being put into commercial use nearly four years ago, Xinhua News Agency reported, quoting the computer's owner.
Tianhe-1, or Milky Way-1, is widely used in petroleum exploration, bio-medicine, animation and project design, said Luo Jun, deputy-director at the National Supercomputer Center in Tianjin.
Apart from China, customers of Tianhe-1 also come from the United States, Spain and Singapore, according to Luo.
The supercomputer currently processes more than 1,000 projects each day.