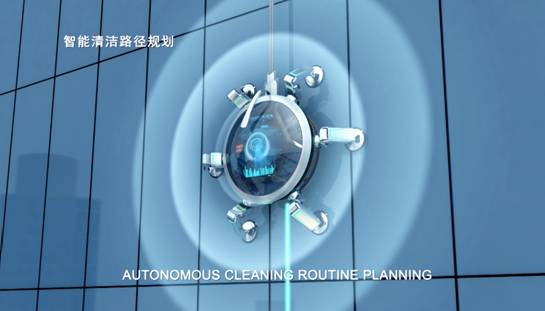 Gree
nhub Technology, a cleaning solution provider in China, plans to launch a production base in Hai'an, Jiangsu province, to manufacture robot wall cleaners.
The wall cleaner will replace the traditional cleaning method in which workers dangle in mid-air to clean glass curtain walls on high-rise buildings.
Its first sample product, which can clean 20 square meters of glass wall per minute, is being showcased at the China Clean Expo, which will close at the Shanghai World Expo Exhibition Hall on Wednesday.
Local cleaning experts said the robots are a solution to the cleaning of glass curtain walls on high-rise buildings in cities.
"With the machine, workers will no longer risk their lives by suspending themselves in mid-air to clean glass walls," said Wang Hua, chairman of the Jiangsu Greenhub Technology Co Ltd.
Greenhub took a year and a half to develop the machine, using technology from Australia and Singapore.
"The market is promising, for cities across the country have a large number of high-rise buildings with glass walls to clean," Wang said.
The first step Greenhub plans is to expand markets in Shanghai, Beijing, Chongqing and Shenzhen, Guangdong province. The company is designing a production line and expects to invest 130 million yuan ($21.2 million) in software and hardware facilities.
The project will take half a year to complete and will be able to manufacture about 300 wall cleaner robots annually, Wang said.