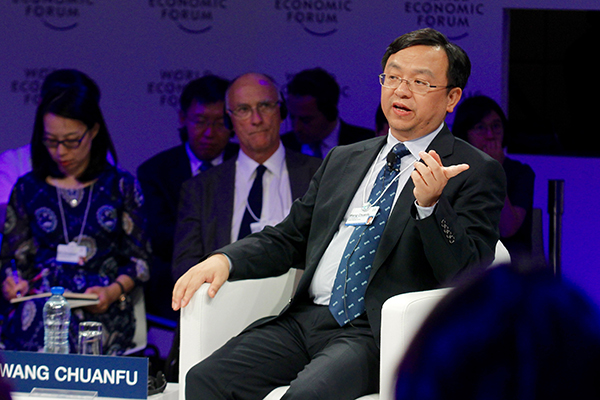 Wang Chuanfu, chairman of BYD Co Ltd. [Photo provided to China Daily]
BYD Co Ltd, a major Chinese new-energy vehicle manufacturer, said on Monday it plans to sell 1 million electric vehicles by 2020, betting big on the booming industry.
"I see no reason why demand is not growing. With the falling price of electric cars and charging infrastructure in place, there will be more buyers choosing the green path," said Wang Chuanfu, the company's founder and chairman.
He made the remarks at the three-day Tianjin Davos Forum.
Wang said it marked a milestone for the market of electric cars in 2015 when 300,000 electric cars were sold, accounting for 1.3 percent of the gasoline cars sold. He predicted the figure is expected to reach 30 percent by 2025 because of the growing interest from Chinese consumers.
"It may take a decade to grow from 0 to 1 percent for any industry, but it will only need five years to grow from 1 percent to 10. That '1 percent' is just the turning point," he said.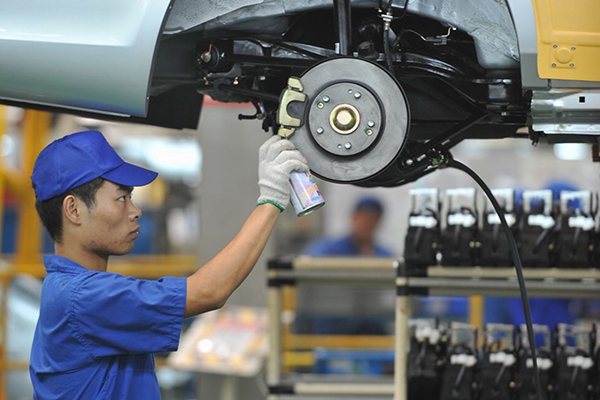 The production line of BYD Co Ltd in Shenzhen, Guangdong province. [Photo provided to China Daily]
He also said a pilot project of the so-called air bus or transit elevated bus to carry more than 50,000 people in Shenzhen will be tested in September. Airbus is an urban transportation project by BYD, designed to travel five to 10 meters above the cars with a cost of only one sixth compared to the subway.
The Shenzhen-based carmaker sold about 62,000 electric vehicles last year, an increase of more than 200 percent year-on-year.
Some analysts agreed with Wang's points, saying the explosive growth of new energy vehicle sales in China is accelerating and pushing up demand for lithium batteries. But others have doubts.
Chen Qingtai, head of the China EV 100 Association, a major nonprofit organization within the sector, warned that the market should avoid sacrificing product quality and safety for only blind expansion. Chen said many automakers are lowering requirements for quality control and are spending less on research and innovation. He urged automakers not to be misled by soaring sales figures because they are the result of government subsidies.
Driven by government incentives, sales of NEVs climbed 131.4 percent to 126,000 in the first five months of this year, according to the China Association of Automobile Manufacturers.