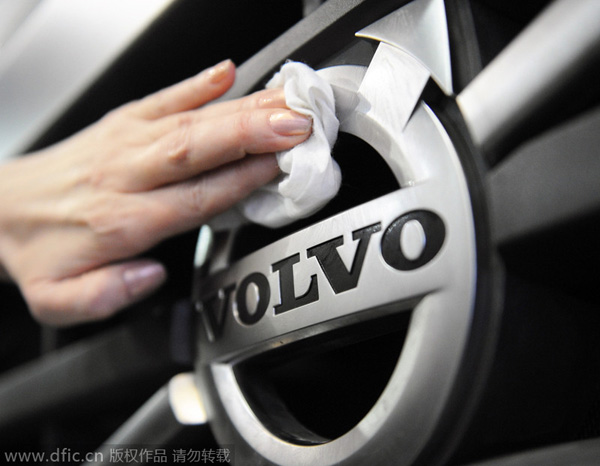 A worker scrubs the logo at Volvo Group's assembly plant in Kaluga, Russia, Jan 20, 2009. [Phoro/IC]
STOCKHOLM - Automaker Volvo Cars on Monday posted a 12-percent sales hike for the first quarter of 2016 compared to the same period last year.
Sales surged by 19 percent in the United States and 13 percent in Western Europe and China as Volvo sold 121,000 cars globally in the first three months of 2016, the company announced.
The US market saw its "ninth consecutive month of double-digit growth" in March, the company noted, with the sports utility vehicle (SUV) model XC90 proving the most popular model.
Meanwhile, the sedan class XC60 was the bestseller in Europe. Western Europe accounted for 40 percent of all sales worldwide with some 49,000 cars sold.
Volvo sold nearly 20,000 units in the Chinese market during the first quarter, accounting for 16 percent of global sales.
Volvo Cars, a subsidiary of Chinese auto company Geely Holding since 2010, posted an operating profit of 6.6 billion SEK ($813 million) during 2015.