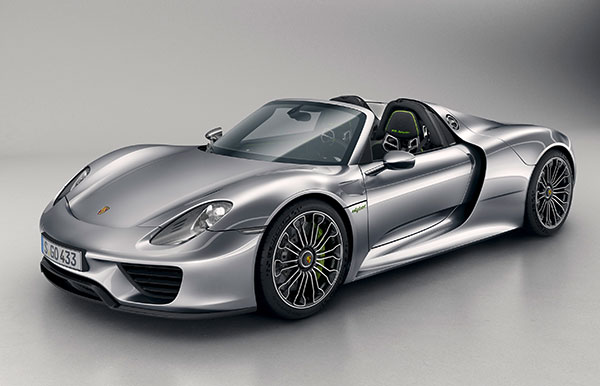 The new Porsche 918 Spyder hybrid [Photo provided to chinadaily.com.cn]
Porsche unveiled two revolutionary sports cars on Nov 21 at the 2013 Auto Guangzhou. The Asian premiere of the new Porsche 918 Spyder hybrid and the new Porsche 911 Turbo S was a landmark moment in the history of the acclaimed sports car marque in China.
Media and guests from across China and the Porsche world witnessed the unveiling of these latest creations in Guangzhou.
Deesch Papke, the CEO of Porsche China, summarized the importance of the occasion by emphasizing that, "Today China has become a key pillar of the worldwide success of Porsche, because we have quickly built up a loyal community of Porsche enthusiasts that appreciate the values of performance and efficiency present in every model in our range. Every year, more and more Chinese people have discovered the fascination of Porsche sports cars."
With Porsche Centers around China delivering sales of 30,406 sports cars in the first ten months of 2013, this increasingly important market has continued to cement its place as the second largest Porsche market worldwide.
Joining Auto Guangzhou for the first time was a vintage race car that served to vividly demonstrate the illustrious sports car heritage of the Porsche marque: The Porsche 917 from 1970. Variants of this iconic racing car claimed the first and second overall victory for Porsche at the 24 Hours of Le Mans in 1970 and 1971.
For a long time, this racing car had no equal. The secret was not simply immense performance, but also unrivalled efficiency and reliability, common attributes of every Porsche Champion that has claimed an overall victory at the 24 Hours of Le Mans: 16 victories in total.
As Porsche China CEO, Papke reminded guests, "Just like the Porsche 917 that you see here today, the race car that we will bring to Le Mans for our return next year in 2014 will be no different."
But the further importance of the Porsche 917 soon became obvious with the arrival of a new automotive creation that would again set revolutionary standards.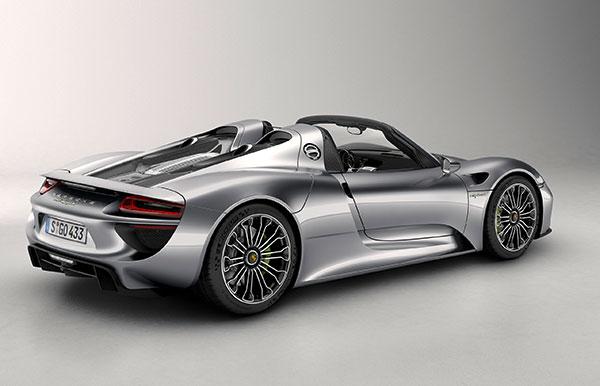 The new Porsche 918 Spyder hybrid [Photo provided to chinadaily.com.cn]