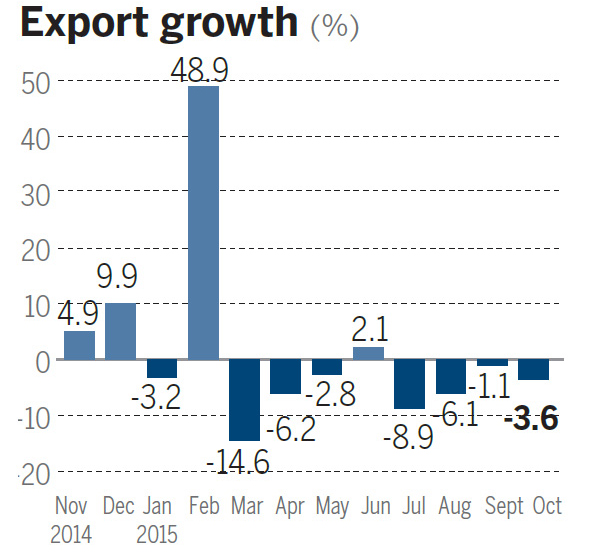 Source: General Administration of Customs. [Photo/China Daily]
Zhang said: "If half of this overseas consumption can flow back to the home market, it would generate a significant rise in China's imports. But to do so, merely cutting some tariffs and setting up duty-free shops is far from sufficient."
Cai Jin, vice-president of the China Federation of Logistics and Purchasing in Beijing, said manufacturing, e-commerce and logistics companies in China have been focusing overwhelmingly on expanding their export channels to the point where they have forgotten that import channels are equally important.
Cai said there is high demand for foreign merchandise in China, but competition is weak. "It would be good to allow more overseas logistics facilities and sorting centers to operate import business to China."
The top leadership has said that opening up service industries is a focus of its proposals for the country's 13th Five-Year Plan (2016-20).
Bai Ming, deputy director of the Market Research Department at the Chinese Academy of International Trade and Economic Cooperation in Beijing, said that in the long run China's free trade agreements with the Republic of Korea and Australia and demand for industrial upgrading may help to increase imports.