Top 10 regions with highest disposable income
Residents' per capita disposable income topped 10,000 yuan for the first quarter of the year in five of China's 31 provinces, municipalities and autonomous regions.
The National Bureau of Statistics data showed Shanghai, Beijing, Zhejiang, Jiangsu and Tianjin residents had more than 10,000 yuan ($1,453) to spend once the necessities such as rent and transport were taken care of.
Per capita disposable income and consumption expenditure in Shanghai, the nation's financial hub, hit 15,841 yuan and 10,165 yuan respectively, taking the top spot nationwide.
China's per capita nominal disposable income rose 8.5 percent to 7,184 yuan compared to last year, and per capita real disposable income after taking into consideration the effects of inflation increased 7 percent, according to the National Bureau of Statistics.
Let's take a look at the top 10 regions with the highest disposable income in the first quarter.
No 10 Inner Mongolia autonomous region (7,091.40 yuan)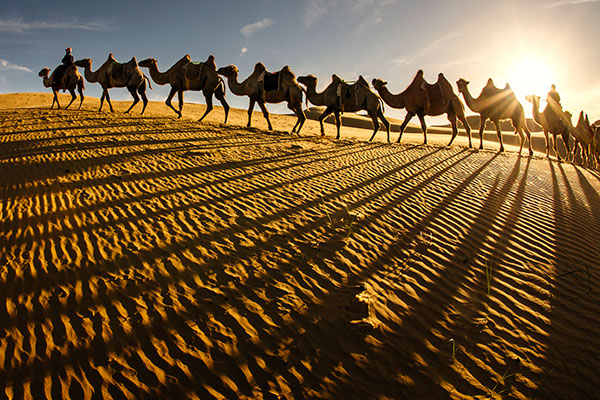 A camel caravan trots over the Xiangshawan (Sounding Sand) Desert in Erdos, Inner Mongolia autonomous region. [Photo provided to China Daily]