JD.com adds C2C business model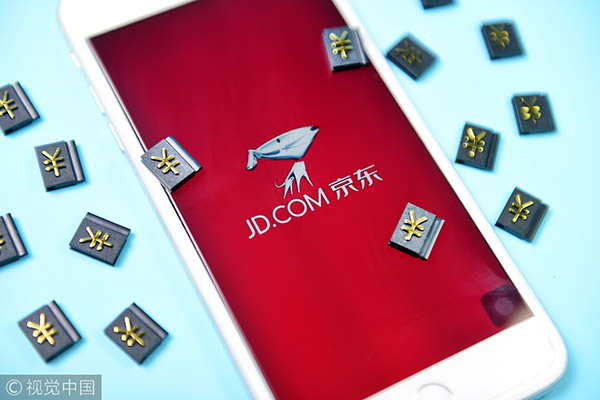 [Photo/VCG]
China's e-commerce platform JD.com added the customer to customer, or C2C, business model to its online market on Wednesday.
The move allows small and micro-enterprises, and self-employed people such as farmers, craftspeople and designers, to run their own shops online, selling products with high quality.
Previously, JD.com only used the business to customer, or B2C, business model to sell products by itself, or other companies with official business licenses.
Establishing individual stores is conducive to increasing the number of products at e-commerce platforms, but also brings challenges, like how to control product quality from these stores and supervise them.
Alibaba-backed online shopping platform Taobao.com is always faulted by customers and media due to some fake products and low product stock from some individual stores, although the e-commerce giant has invested a great deal of money and manpower to clear away counterfeit and poor quality commodities.
According to an earlier report from news website 21jingji.com, Alibaba spends 1 billion yuan ($15.08 million) each year on a special team of 2,000 people who work to sweep away fake goods from Taobao and Tmall.
JD.com will uphold severe standards to check individual stores as well as control their products' quality, as related by the company to business news website Caixin.com.
According to financial reports from JD.com, the firm's net revenue was 93.2 billion yuan in the second quarter of this year, surging 43.5 percent compared to the same period last year.
However, its net loss from continuing operations attributable to ordinary shareholders for the second quarter of 2017 was 287 million yuan, compared to net income from continuing operations attributable to ordinary shareholders of 127.6 million yuan for the same period last year.