Freelancers Inc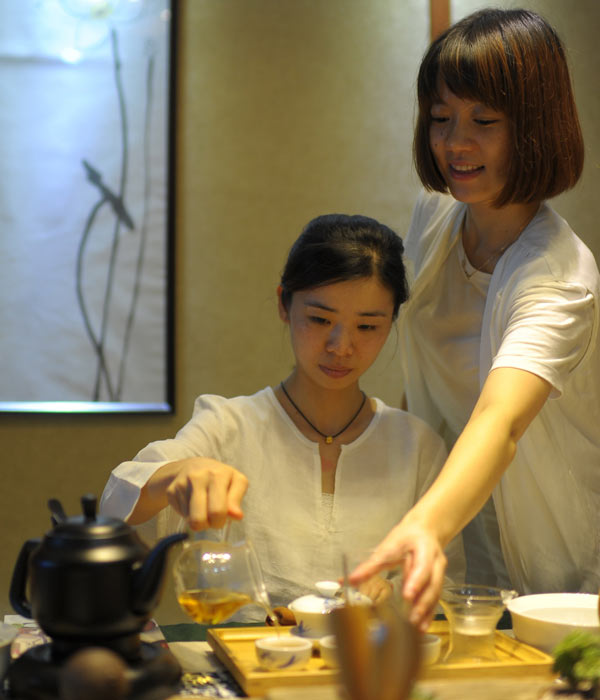 A woman serves as a part-time teahouse staffer in Zhoushan, Zhejiang province. [Photo by Lyu Jia and others/For China Daily]
Such growth is coming from online labels such as Freelancer.com, the world's largest freelancing platform. It has attracted more than 20 million employers and freelancers from across the world.
Similarly, Upwork, which is quite popular in Europe and the US, boasts a user base comprising more than 12 million freelancers and more than 5 million enterprises. Using the platform, freelancers earned over $1.1 billion last year.
99Designs, which is different from the above two in that it focuses only on graphic design, has attracted over 250,000 designers from 192 countries who are willing to work as freelancers.
"The growth in innovation-driven, flexible access to key skills is behind the global rise of freelancing," said Andrew Burke, chairman of tne Center for Research on Self-Employment, a London-based think tank devoted to research into freelancing.
In China, the younger generation tend to work as freelancers. According to PayPal, a majority 56 percent of freelancers work in cross-border trade, and are aged between 25 and 34. A LinkedIn survey released at the end of 2015 showed that nearly 70 percent of freelancers in China were under the age of 30.