Freelancers Inc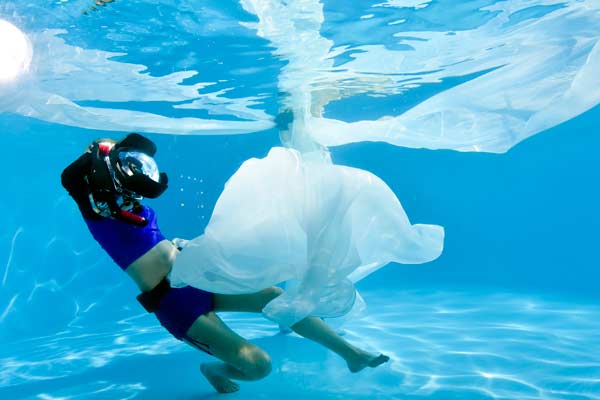 Ma Qirui, a freelance lens-woman, shoots underwater images for her client in Chengdu, Sichuan province. [Photo by Lyu Jia and others/For China Daily]
Freelance work has acquired a whole new dimension in the digital age, becoming a chosen lifestyle for a growing number of Chinese professionals.
Software programming, online sales, digital marketing, webpage design, video production and translation are just some of the fields where freelancers are thriving.
The proliferation of mobile internet, instant messengers and e-payment tools has led to a surge in the number of the self-employed, according to PayPal, an online payment service provider.
PayPal has discovered that in the Chinese market, the number of freelancers specializing in cross-border trade has seen robust double-digit growth in recent years.
Reasons are not far to seek. First of all, freelancing offers the freedom to choose the work location. Second of all, freelancing allows a professional to focus on the job he/she loves. Third, combined with an organized way of working, strategy and discipline, freelancing boosts income big time.
So, more and more Chinese employees are thinking nothing of giving up full-time jobs to turn freelancers.
The trend is part of a global pattern. The freelancer job market globally has grown increasingly mature on the back of some major job opportunity platforms.
The UK Office for National Statistics reported in May 2016 that about 15.2 percent of the country's workforce is self-employed.
A 2015 study commissioned by the Freelance Union in the United States showed that freelancers made up 34 percent of the country's workforce. This figure is expected to reach 40 percent in 2020.