Lhasa topped the ranking of 2015 Satisfaction Survey on People's Livelihood, according to a report released by Southwestern University of Finance and Economics on Dec 29, 2015.
The survey rated 31 major cities across the country through in-depth questionnaires of 11,000 families. It mainly covers the areas of economic, social security, culture and education, living environment, public management and community affairs.
According to statistics, the average index is 75.5. The leader, Lhasa, is 6.7 percentage points higher than Shijiazhuang, the bottom city on the list. Lhasa performs well in terms of job satisfaction, pension satisfaction, medical and living environment satisfaction.
Here are the 10 most satisfying cities in China in 2015.
No 10 Hangzhou, Zhejiang province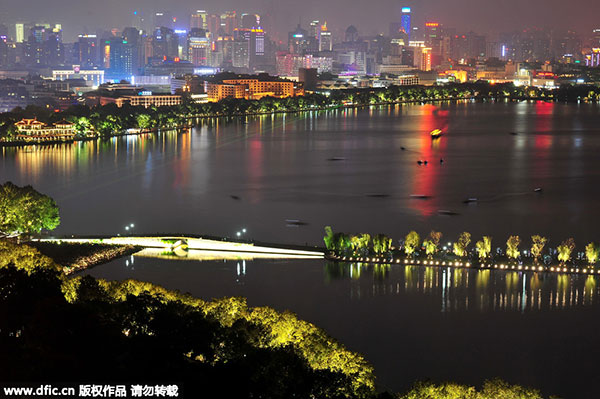 A night view of West Lake and properties surrounding it in Hangzhou, Zhejiang province. [Photo/IC]