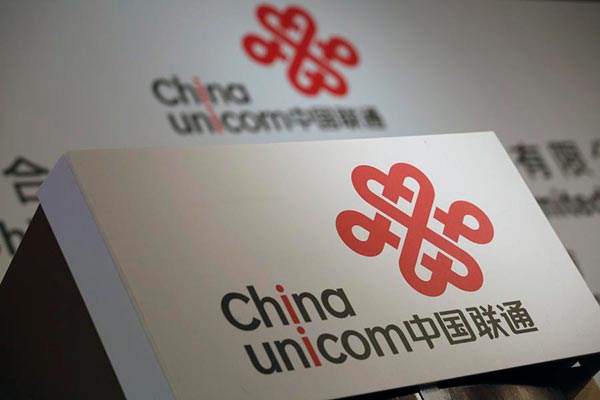 Company logos of China Unicom are displayed at a news conference during the company's announcement of its annual results in Hong Kong, China, March 16, 2016.[Photo/Agencies]
BEIJING - China Unicom, one of the country's three state-owned telecommunications carriers, said on Thursday that its net profits plunged 80.6 percent year on year to 450 million yuan ($68.18 million) during the first half of the year.
Revenues rose 1.4 percent from one year earlier to 121.91 billion yuan, the company said in a statement filed to the Shanghai Stock Exchange.
Earnings per share stood at 0.0211 yuan, compared with 0.1087 yuan one year earlier.
The carrier attributed its profit slump to higher operational costs. However, the company said, profitability has improved a lot during the first half, compared to a net loss of 1.14 billion yuan registered during the second half of last year.
The company's 4G subscribers increased 28.26 million during the first half, bringing the total number to 72.42 million at the end of June.
Shares of China Unicom opened flat at 4.44 yuan on Thursday morning.