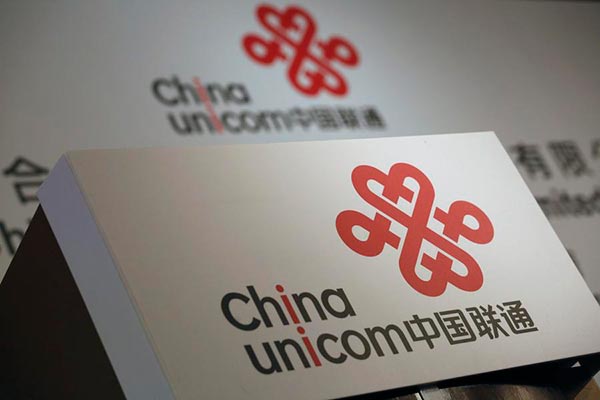 Company logos of China Unicom are displayed at a news conference during the company's announcement of its annual results in Hong Kong, China, March 16, 2016.[Photo/Agencies]
BEIJING - China Unicom, one of the country's three main telecom operators, on Tuesday estimated that its Q1 net profits would fall, blaming rising costs.
Preliminary calculations show net profits attributable to shareholders slumped 86 percent year on year to 146 million yuan ($22.6 million) in the first three months, said a company statement to the Shanghai Stock Exchange.
The decrease was mainly caused by a 16 percent rise in marketing expenses and a 37 percent rise in network operational costs such as spending on communications towers, power and rent.
However, the company said Q1 results had improved from the previous quarter, when it posted a loss of 1.5 billion yuan.
Revenue from primary business rose from both a year earlier and the fourth quarter of last year as the number of mobile subscribers began to grow again.
China Unicom shares dipped 0.46 percent to 4.33 yuan in Shanghai on Tuesday.