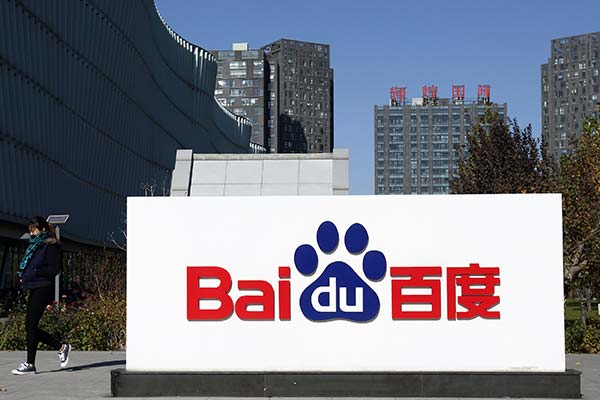 The Baidu Inc logo is displayed outside company's headquarters in Beijing, Nov 12, 2014.[Photo/VCG]
Acacia Partners, a New York hedge fund which invested in Baidu Inc, criticized the Chinese online search giant for considering the proposed privatization plan of selling its online video service to a group led by its CEO at a price that is "far too low".
The hedge fund, which owns 2.6 million shares in Baidu - a stake worth more than $400 million - said in an open letter on Tuesday that proposed sale of iQiyi, China's leading online video service, is not in the interests of long-term shareholders and may permanently damage the reputation of the company.
It said the $2.8 billion price tag for iQiyi is "far too low", citing a research report from independent research group 86Research that the online video service unit is valued at $5.8 billion.
In February, a group led by Baidu CEO Robin Li offered to buy the company's 80.5 percent stake in the video service, a move that would improve the search giant's margins while setting the unit up for a potential IPO in Chinese mainland.
Acacia Partners asked Li in the letter to "withdraw" his bid for iQiyi. "We worry that embracing what is an inherent conflict of interest will lead to damage to the reputations of both you and Baidu. It is better for Baidu to be regarded as a key institution, not the extension of the pocketbook of one man," said the letter addressed to Robin Li.
According to an industry observer who refused to be named, Youku Tudou has a similar user base with iQiyi. "But Alibaba offered $4.5 billion to make the online video service go private," she said.