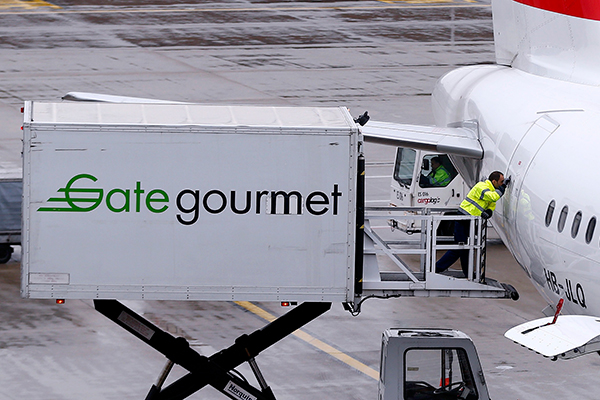 A Gate Gourmet staff, part of Swiss airline catering firm Gategroup Holdings, looks inside an Airbus A320-214 airplane of Swiss airline at Zurich airport, Switzerland, April 14, 2016. [Photo/Agencies]
China's HNA Group said on Thursday the 63.6 percent of the voting rights and shares in Gategroup it now owns are sufficient for its takeover bid for the Swiss airline catering firm to succeed, waiving the minimum acceptance level it had set previously.
"HNA is pleased about this interim result and remains confident that more shareholders of Gategroup will recognize the benefits of accepting the offer and therefore tender their shares into the offer during the additional acceptance period," the Chinese aviation and shipping conglomerate said in a statement.
HNA stepped up its global expansion in April by agreeing an all-cash deal to buy Gategroup for $1.5 billion, a price some shareholders and analysts criticized at the time as too low.
HNA said the additional acceptance period of ten trading days for the subsequent acceptance of the offer will start on July 8 and prospectively run until July 21. The settlement of the offer is expected to occur toward the end of the third quarter or beginning of the fourth quarter 2016.