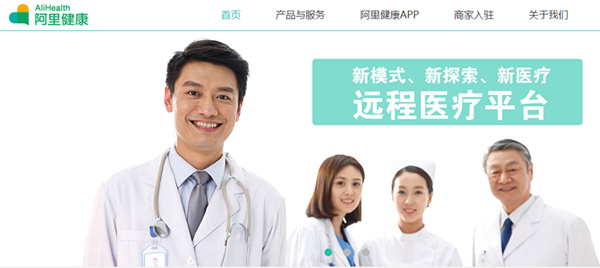 A screenshot taken on July 7, 2016 shows the official website of Alibaba Group's Ali Health. [Photo/alijk.com]
Alibaba Health Information Technology Ltd (Ali Health), a healthcare subsidiary of Alibaba Group Holding Ltd, announced it bought full ownership of Guangzhou Wuqiannian Medicine Co Ltd on Wednesday for 16.8 million yuan ($2.5 million), according to a report by techweb.com.cn.
Guangzhou Wuqiannian Medicine, with a registered capital of 5 million yuan ($748,000) and mainly engaged in the retail business of drug and traditional Chinese medicine drink and operating pharmacy retail chain stores, holds the Internet Drug Transaction Service Qualification Certificate and is entitled to sell OTC drugs prescribed in relevant laws and regulations as well as a number of other regulatory drugs online.
The company suffered a full-year loss last year after earning an after-tax net profit of 1 million yuan ($160,000) in 2014, having a pre-tax net profit of -355 thousand yuan ($53,000) and an after-tax net profit of -356,000 yuan ($53,000).
Ali Health says its purchase of the company can assist it in engaging in the online drug retail business to offer more products and services to end-consumers, according to a report from finance.sina.com.cn.
Relying on Alibaba's advantages in e-commerce, big data and cloud computing, Ali Health is regarded as the market pioneer in online pharmacy service and pharmacy O2O. However, due to the cautious regulation policy in China at present, the penetration rate of pharmacy e-commerce in China is only 0.35 percent, according to a report from CIConsulting, a consulting services company.
CIConsulting predicts that the compound annual growth rate of China's pharmacy e-commerce will reach 50 percent in the following five years and the pharmacy e-commerce market scale is expected to reach 110 billion yuan by 2020.